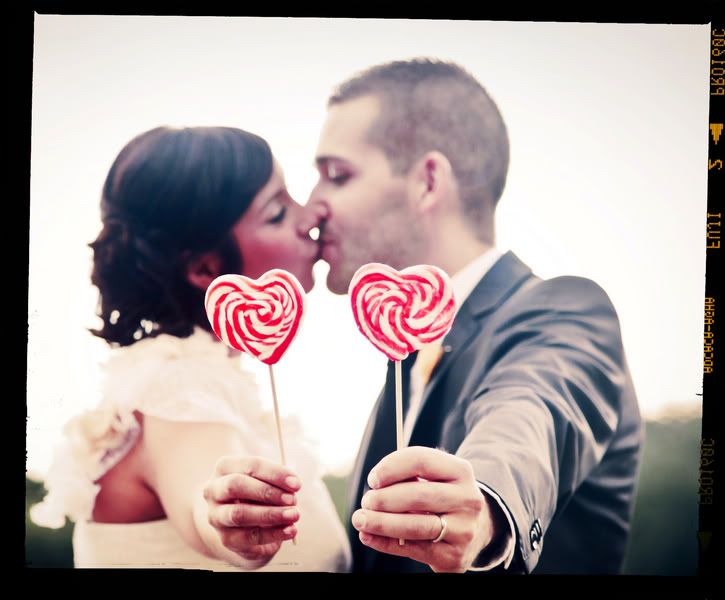 It may not be Springtime just yet, but I thought this über romantic wedding was just too sweet not to share with you guys the day before Valentine's Day.
Aurélie Gilles and Sylvain Gromaire were married on June 12, 2011.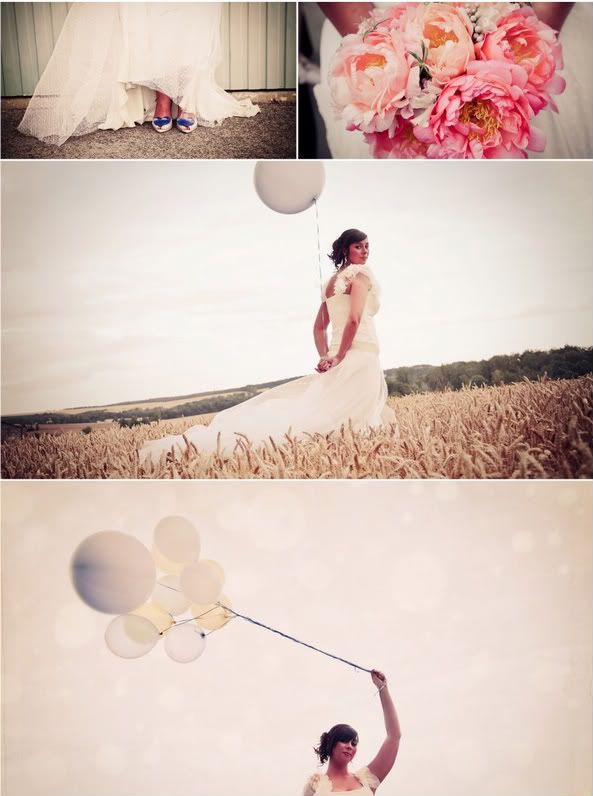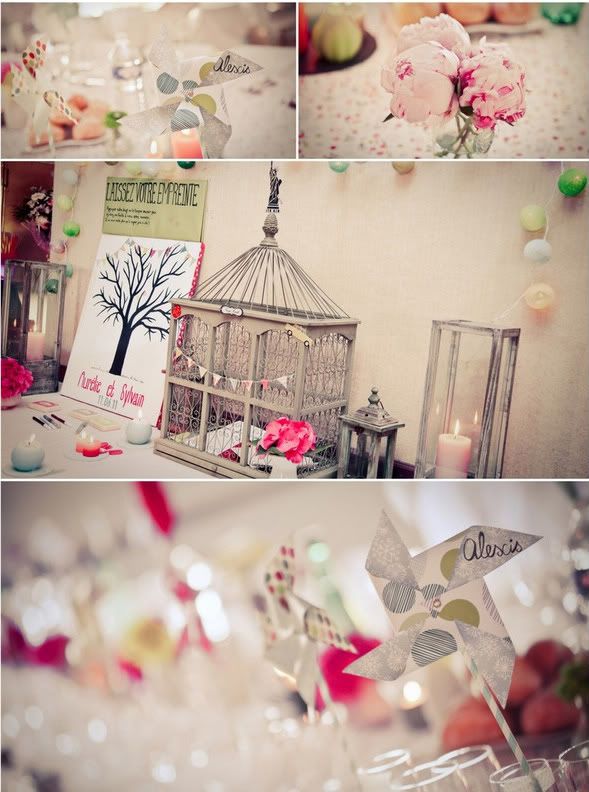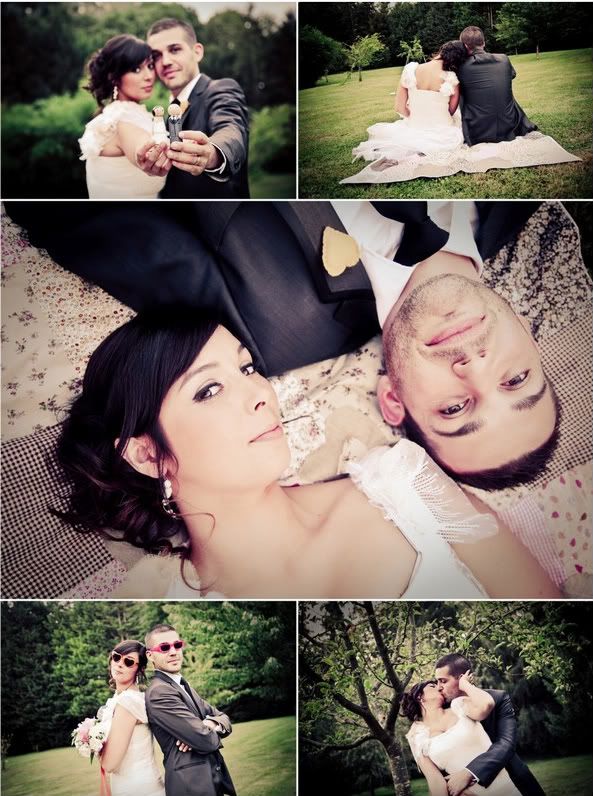 And the pièce de résistance, my absolute fave…
How cute its that?! So simple yet so effective. Kudos, Elisabeth Perotin Photographie!
A few words from the photographer:

I'm a French photographer from Reims, near Paris. I love to shoot retro-bohemian style weddings, this one is probably the one that looks the most like the one I would dream of for me.
Aurélie wore a wonderful 20's style dress made by "Lili M", a very talented designer from Reims, France and had an absolutely beautiful bouquet of peonies. She also wore great shoes created by Vivienne Westwood.
Aurélie created everything herself, that's why this wedding was so unique and also because her and Sylvain made an awesome couple. It was a real pleasure to photograph them!

A big thank you to Elisabeth Perotin Photographie for submitting these undeniably sweet photos!

Happy weddings!

If you would like to see your wedding photos featured on our blog, feel free to email them to onasweetnote@weddingstar.com or submit them through your Two Bright Lights account.
Please include the name of the happy couple, wedding date and location, and any other information you'd like to include about the venue, decor and overall theme or inspiration of the wedding.
If you are not the photographer then you must get permission to use their photos before you submit them, and please include their name and website for photo credit purposes.
Of course, we would love to see our own stuff in action! If you have photos featuring any of our Weddingstar products, please submit them. Photos will be featured as space permits.