This vineyard wedding has a vivid color palette and spectacular mountain landscapes too gorgeous not to share.
Complete with an intimate outdoor ceremony, adorable couple shots, a summery reception venue and a cupcake tower adorned with pretty purple flowers, this wedding gets me smiling every time I look at these photos.
Ashley Jensen and Dylan Wilson were married on August 27, 2011 in Kelowna, British Columbia, Canada.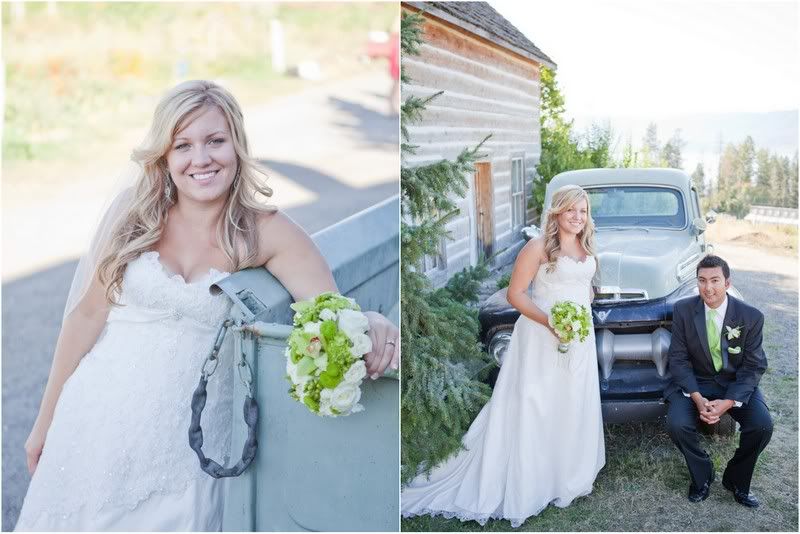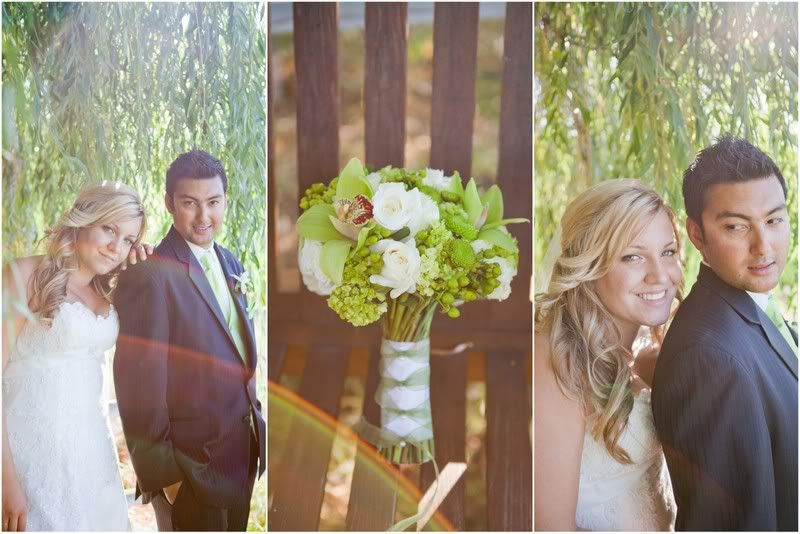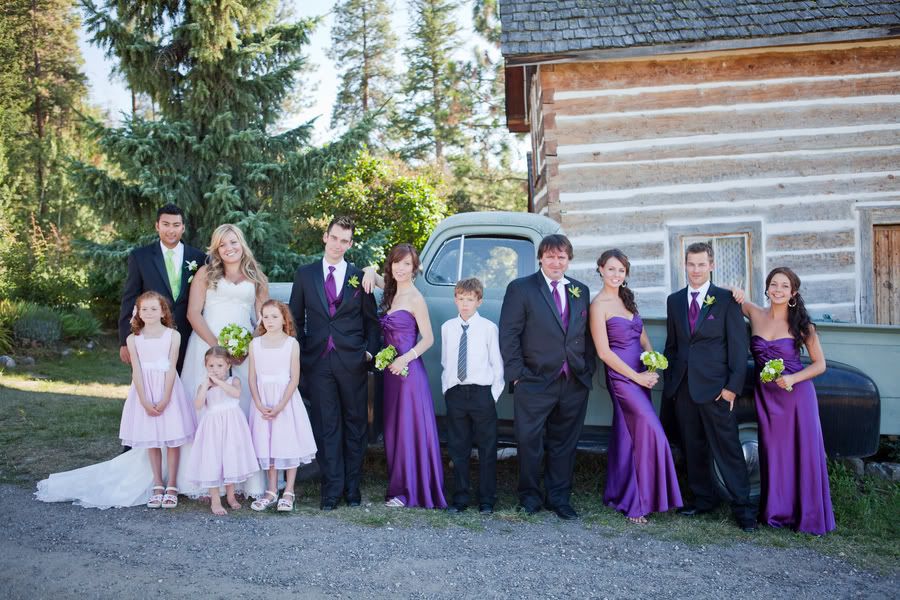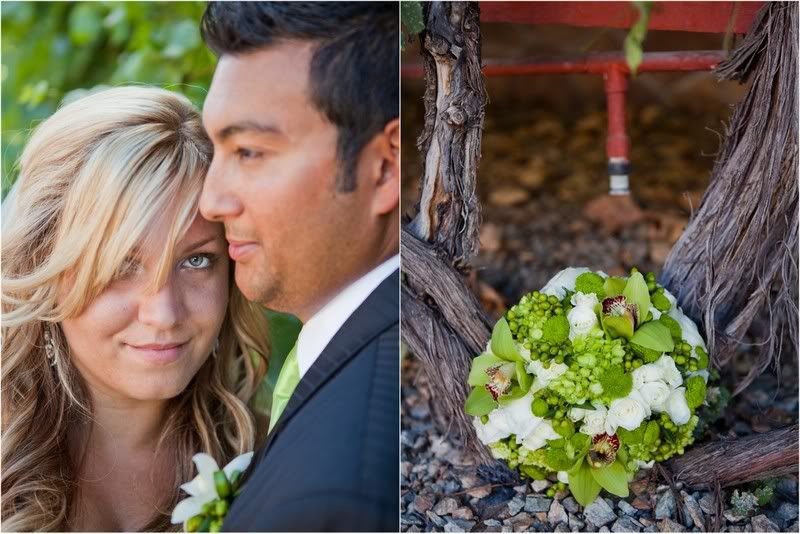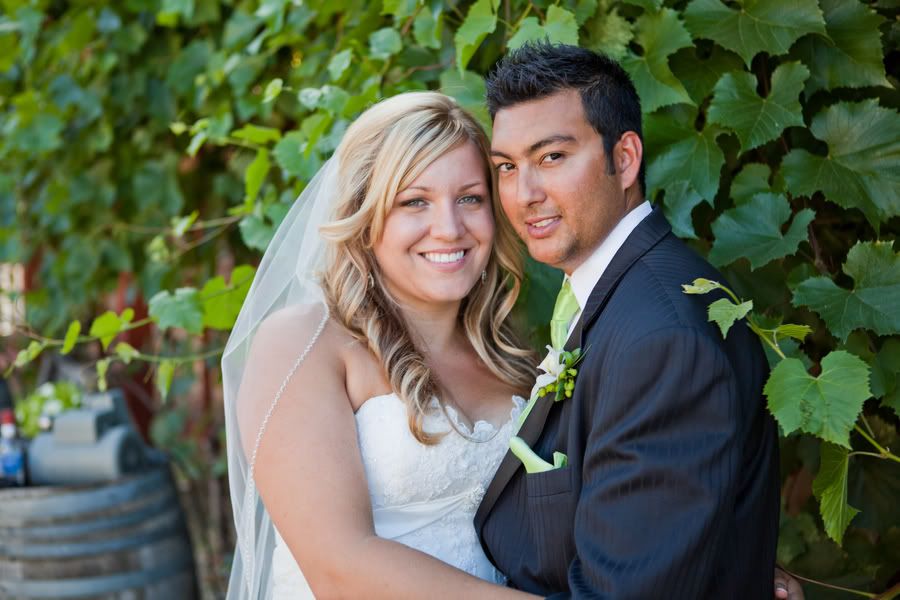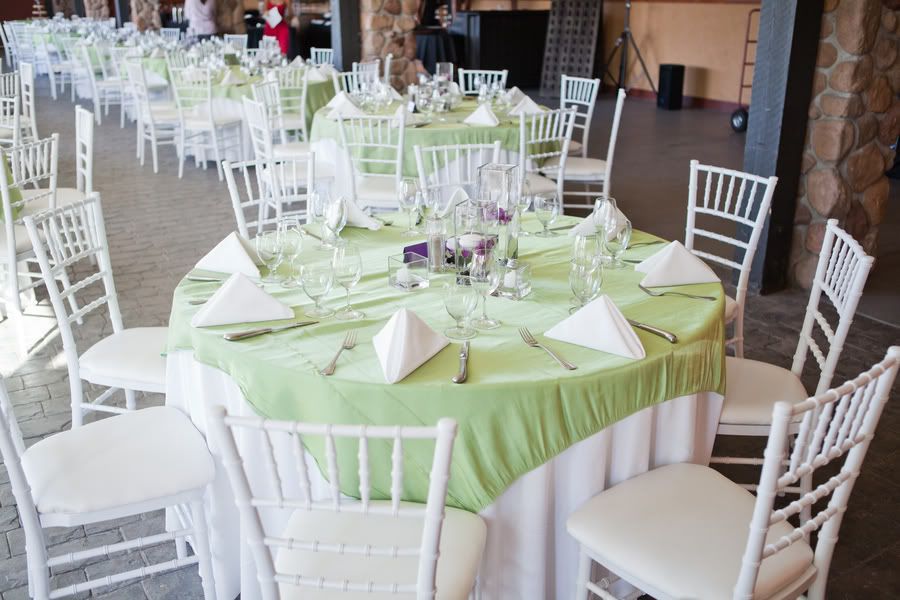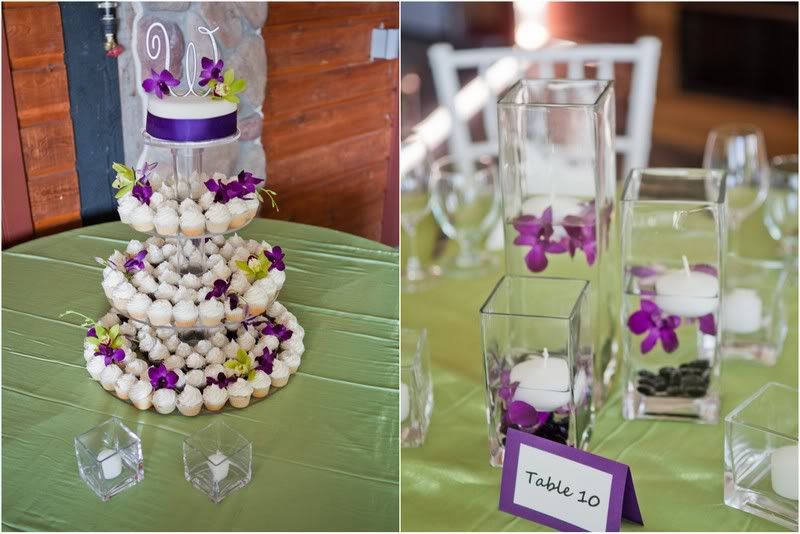 From the photographer:

Ashley and Dylan got married at one of my favourite wedding venues! The Summerhill Pyramid Winery sits on a hill overlooking Okanagan Lake. IT'S STUNNING! They also have some of the best white wines I have ever tried!
Their wedding was a scorching hot 40 degrees Celsius! Their ceremony was gorgeous, and they said "I do" overlooking the lake.
While we toured the grounds of the vineyard for photos, guests enjoyed a chilled white wine bar and bocce ball on the lawn. Their wedding party was amazing, and so much fun to hang out with!
Ashley and Dylan's colours were green and purple and they looked spectacular together! It was a gorgeous wedding, with an amazing group of people and I was so beyond honoured to be a part of it!

Sending out huge congratulations to the happy couple and the sincerest of thank yous to Justine Russo Photography for submitting these photos. What a lovely wedding in Kelowna!
Happy weddings!

Reception Venue: Summerhill Pyramid Winery
Floral Designer: Creations by Mom and Me
Cake Designer: Cupcasions
Photographer: Justine Russo Photography
Hair Stylist: ExcelSpa
Dress Designer: Maggie Sottero
Tuxedo and Mens Attire: Black and Lee Tuxedos
If you would like to see your wedding photos featured on our blog, feel free to email them to onasweetnote@weddingstar.com or submit them through your Two Bright Lights account.
Please include the name of the happy couple, wedding date and location, vendors, and any other information you'd like to include about the venue, decor and overall theme or inspiration of the wedding.
If you are not the photographer then you must get permission to use their photos before you submit them, and please include their name and website for photo credit purposes. Photos will be featured as space permits.
Of course, we would love to see our own stuff in action! If you have photos featuring any of our Weddingstar products, please submit them.
Like us on Facebook
Follow us on Twitter
See us on Pinterest