I chose to feature this wedding because it is an incredible example of what you can aspire to if flowers are the focus of your wedding decor. It was held in Asheville, North Carolina at the Biltmore Estate.
This stunning wedding also happens to be quite unique. The gorgeous animal that you see below is their dog Jack. He accompanied them as they said their vows and was by far the most loyal of ring bearers!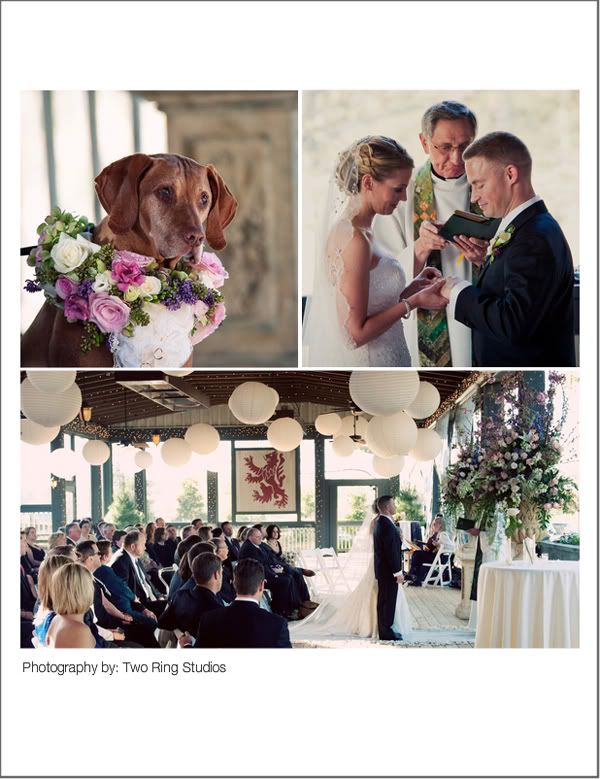 The colors are muted, soft pink tones with a hint of purple and the rare pop of blue. The combination of pastels is surprisingly unoffensive, perhaps it is offset by just how amazing these arrangements are. I often find myself overwhelmed by arrangements that focus only on the color and avoid multiple textures, that is certainly not the case here!
The addition of candles to the decor is the perfect finishing touch. Some were hanging from the centerpieces while others were set directly on the tables.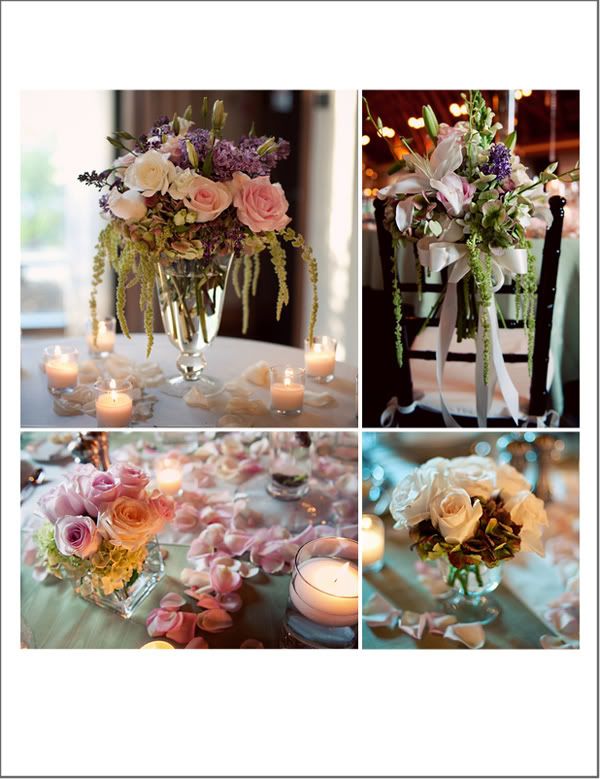 More than the tables were graced with the incredible flowers, even the staircases could not be left out! Though tiny by comparison, the Groom's boutonniere was also an exquisitely arranged work of art.
The ambiance of the evening was nothing but romantic, a combination of lighting, the beautiful decor and the immediately apparent love between Amy and Justin.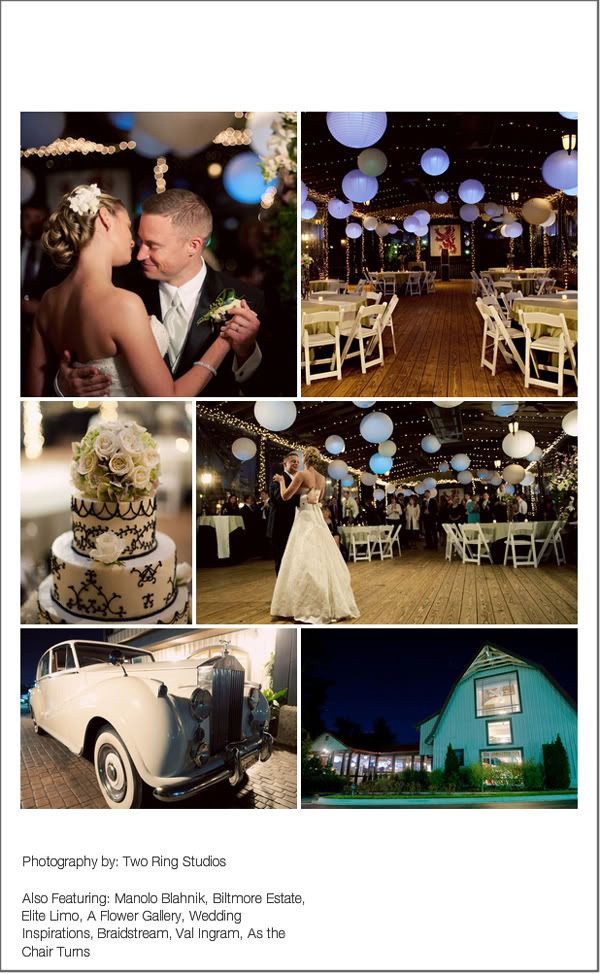 This is a beautiful example of how well paper lanterns fill up otherwise empty space in a wedding venue!
Thank you so much to Two Ring Studios for submitting this amazing wedding.
I'd like to give a shout out to A Flower Gallery, as they are responsible for the floral masterpieces in this feature!