This wedding has all the elements of a destination wedding in a faraway Mexican paradise right here in Canada.
The tidbits of Mexican influence were accompanied by a candy apple green and chocolate brown color scheme and homemade details to give it a homespun feel with a modern edge. Beautiful!
Alexandra Fik and Brodie Godkin were married on September 10, 2011 in Summerland, British Columbia, Canada.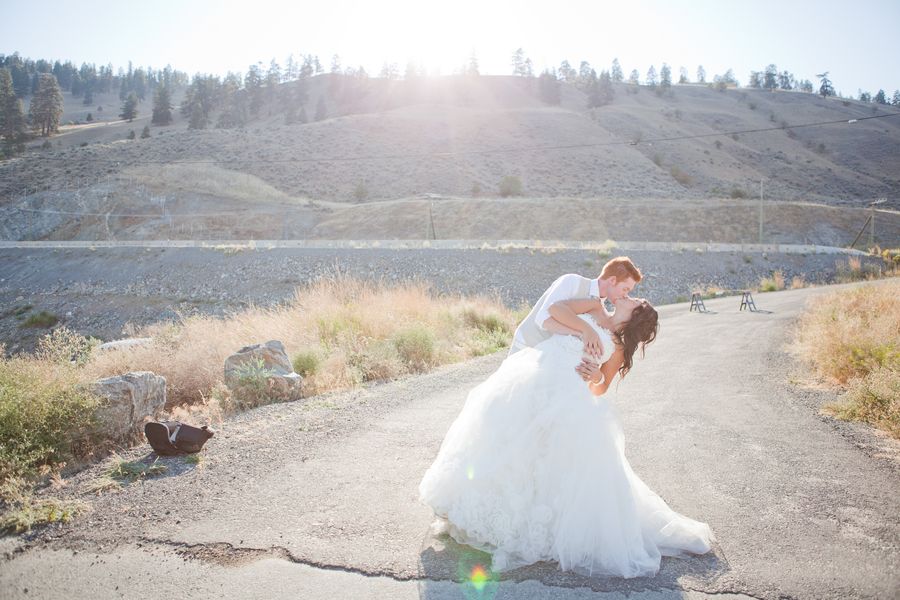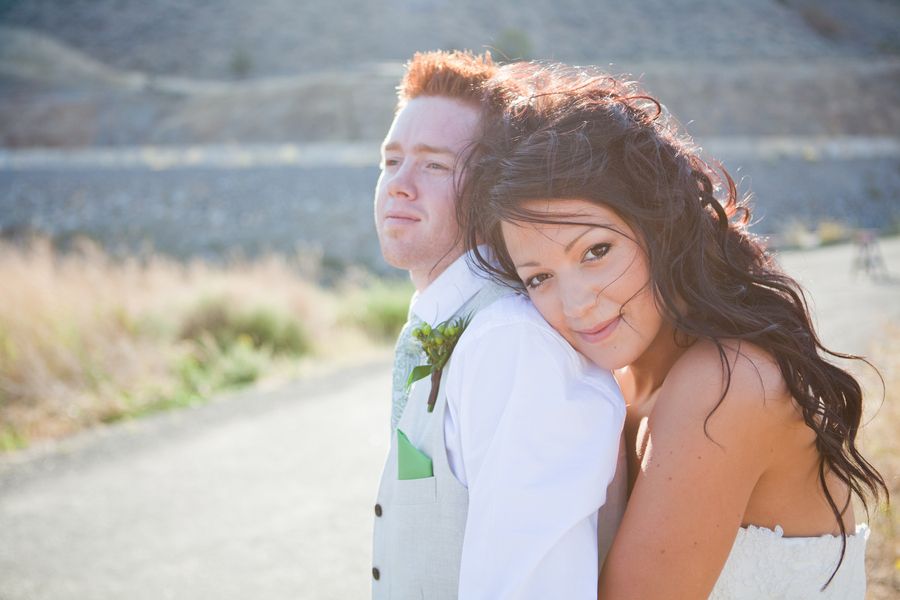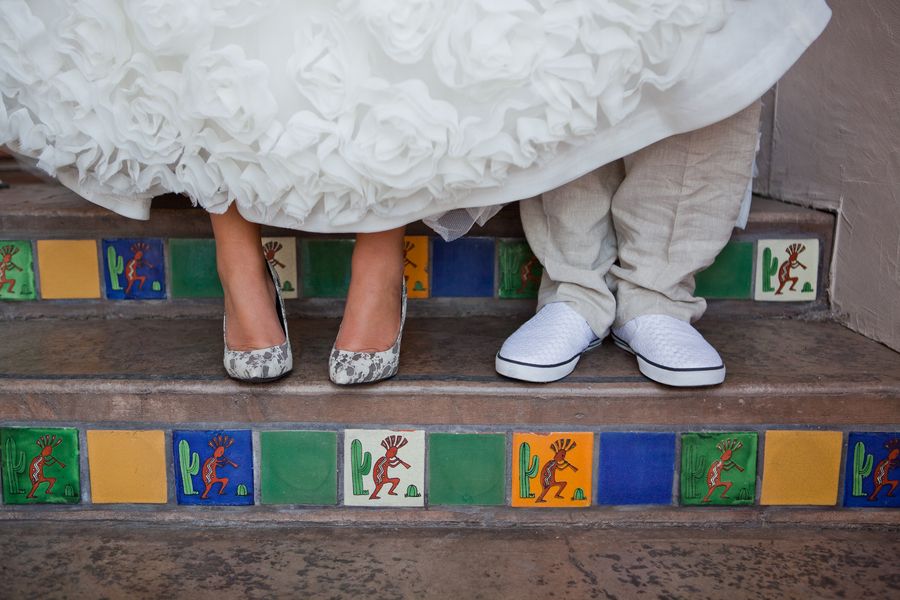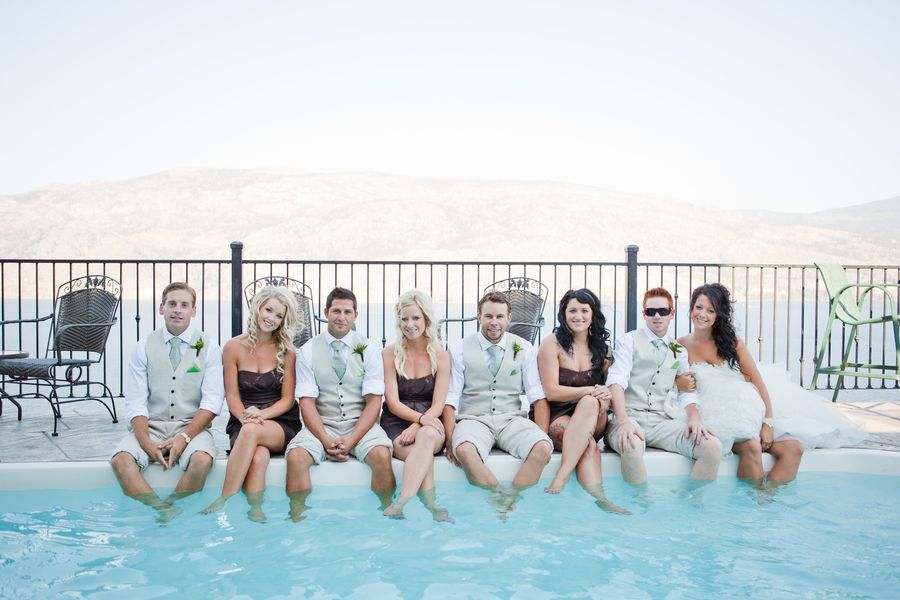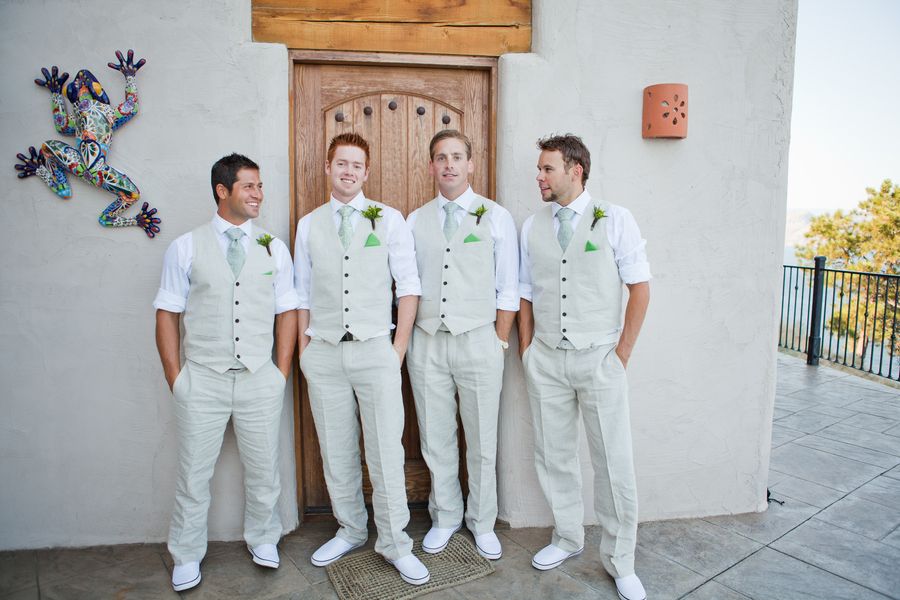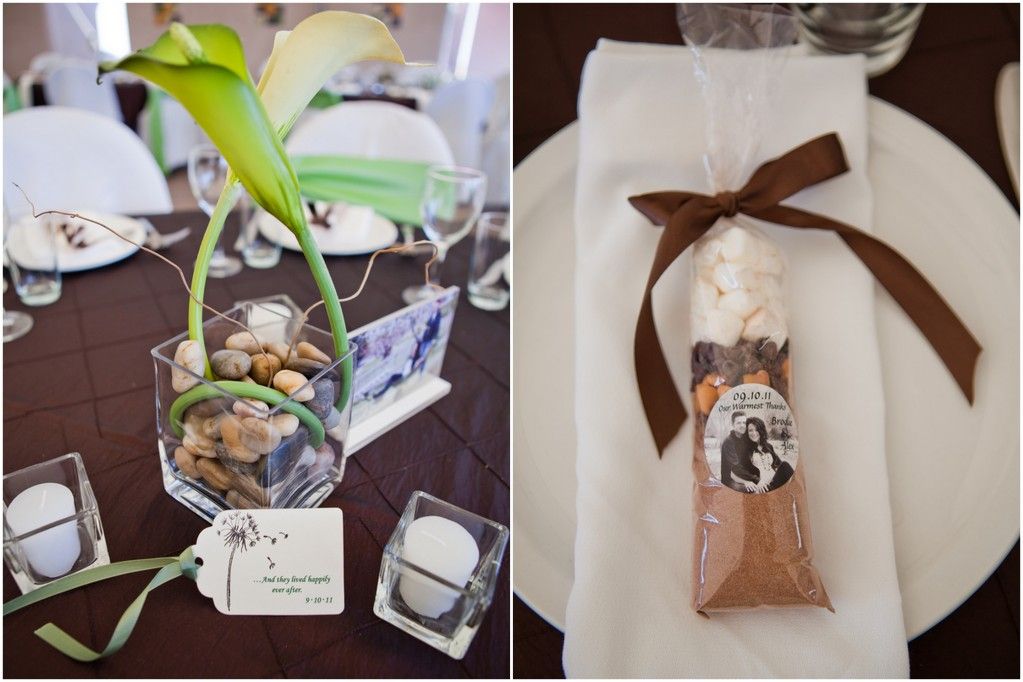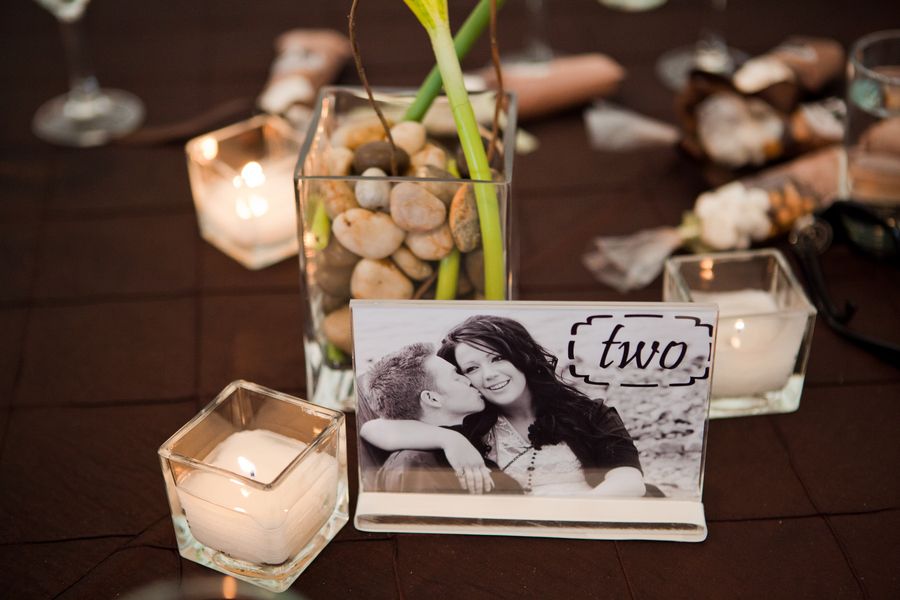 From their photographer:

Alex and Brodie's wedding took place in a stunning Mexican bed and breakfast overlooking Okanagan Lake. Alex put together most of the details herself, from the wedding favours to the decor. With two little boys at home she was up late many nights making sure her details were perfect.
Alex and Brodie have been together since Alex was 15 years old…and agrees they did things a bit backwards. They have two gorgeous little boys who were pulled down the aisle in a wagon with a sign reading "Here Comes Mommy".
Even though the wedding was local, it felt like we had stepped into another country entirely. The backdrop of the lake was stunning, and the whole feel of the B&B was a Mexican resort.

Huge thank you to Justine Russo Photography, and congrats to Alex and Brodie (sometimes doing it backwards is the best way to do it!).
Happy weddings!

Photographer: Justine Russo Photography
Caterer: The Hungry Chef
Event Planner: Peace of Mind "day of" Wedding Coordinator
Floral Designer: Classic Creations Floral Design
Reception Venue: La Punta Norte
Invitation Designer: Vistaprint
Cake Designer: Cupcasions
DJ: Loonie Tunes DJ
Equipment Rentals: Shoes: Spring Shoes
Bridesmaid Dresses: Enzoani, Le Chateau
Please include the name of the happy couple, wedding date and location, vendors, and any other information you'd like to include about the venue, decor and overall theme or inspiration of the wedding.
If you are not the photographer then you must get permission to use their photos before you submit them, and please include their name and website for photo credit purposes. Photos will be featured as space permits.
Of course, we would love to see our own stuff in action! If you have photos featuring any of our Weddingstar products, please submit them.
Like us on Facebook
Follow us on Twitter
See our pins on Pinterest