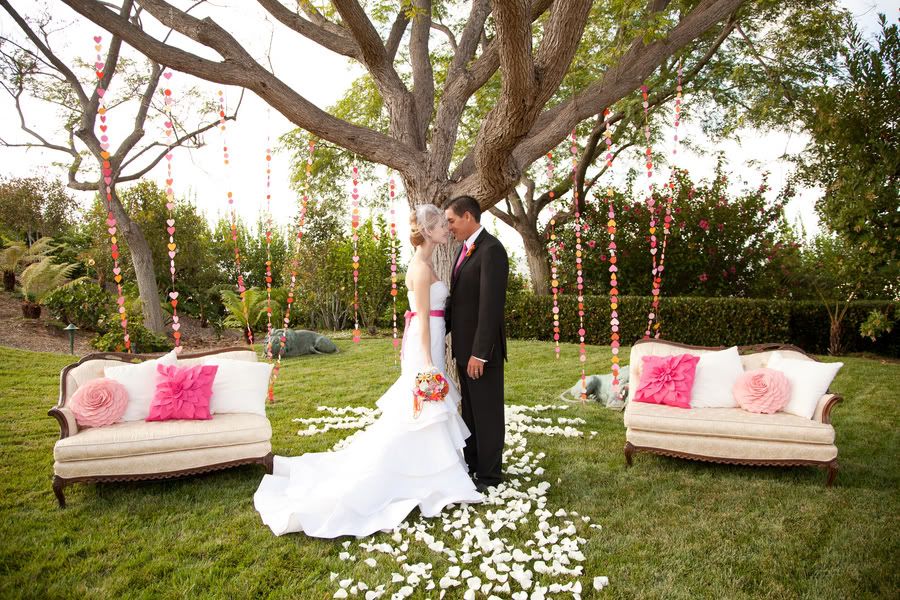 An incredible photo shoot by Becca Rillo Photography of a dreamy summer wedding with bursts of orange and bright pink, irresistible DIY elements, and an eye-catching bridal bouquet made entirely of fabulous brooches.
A few words from Sophia Caramanoff, owner of Les Belles Affaires, who designed and coordinated the shoot:


This was a BEAUTIFUL photo shoot with a modern, bright and non-floral theme. This shoot creates stunning inspiration for brides wanting to see reception table decor, ceremony setup, fun stationary and bridal couture.
Instead of using florals, I used a brooch bouquet, paper garland, pinwheels, fabulous linens and original stationery.
This shoot was located at a private estate in Rancho Sante Fe, never before used for photo shoots. I hope you like it! Special thanks to the wonderful collection of vendors used in this shoot.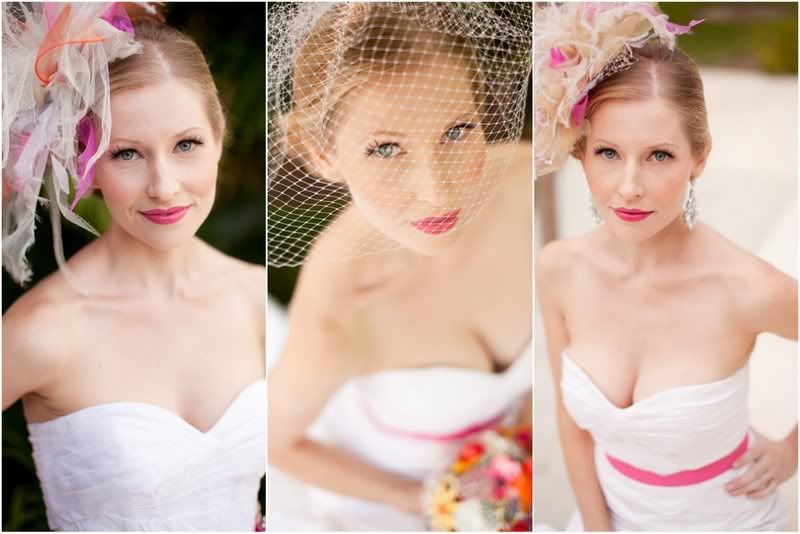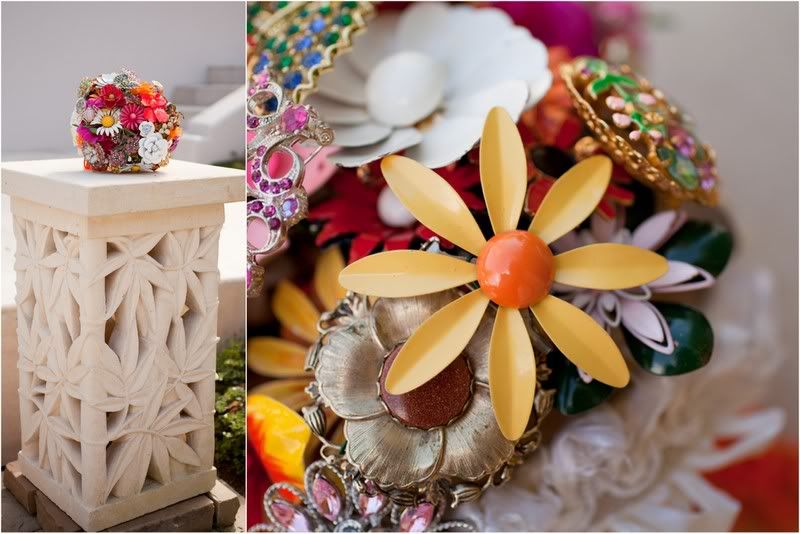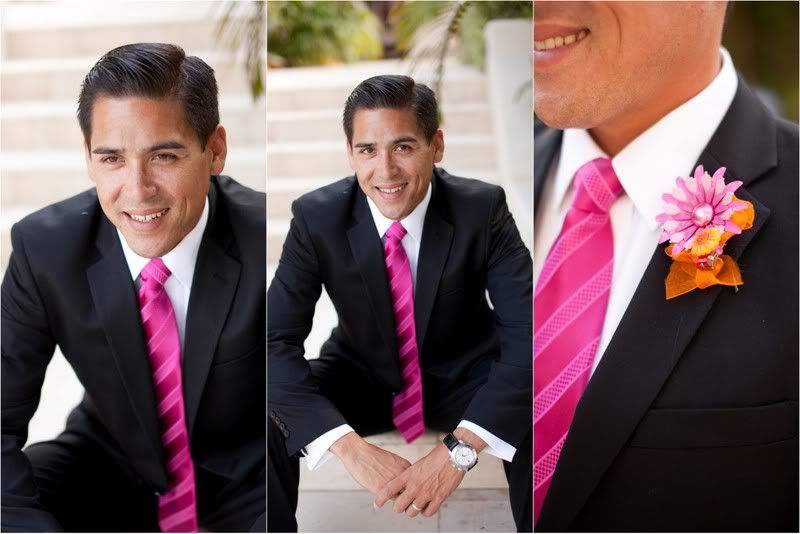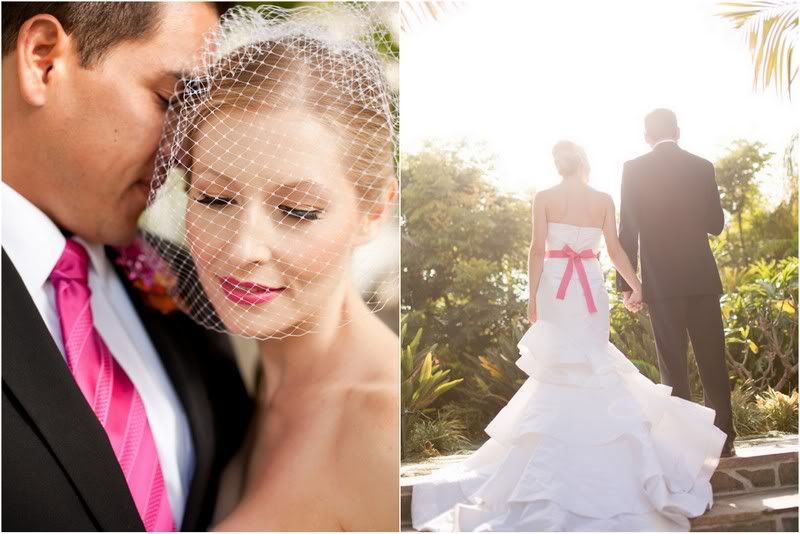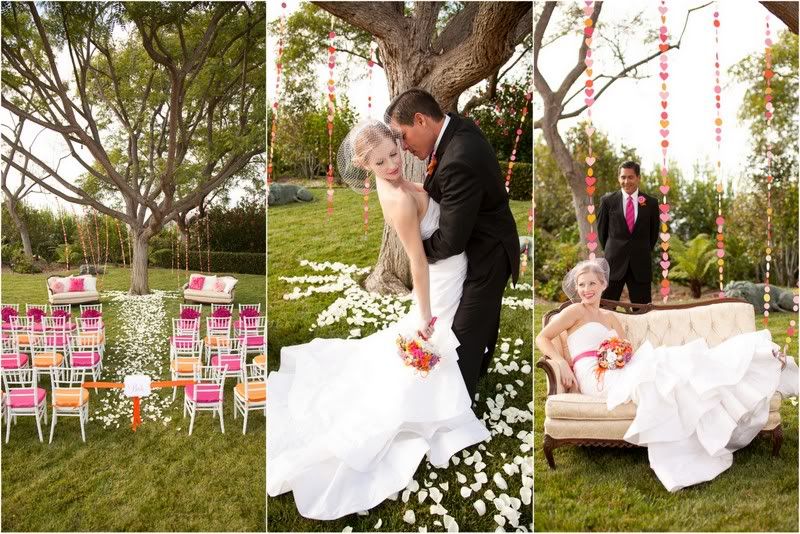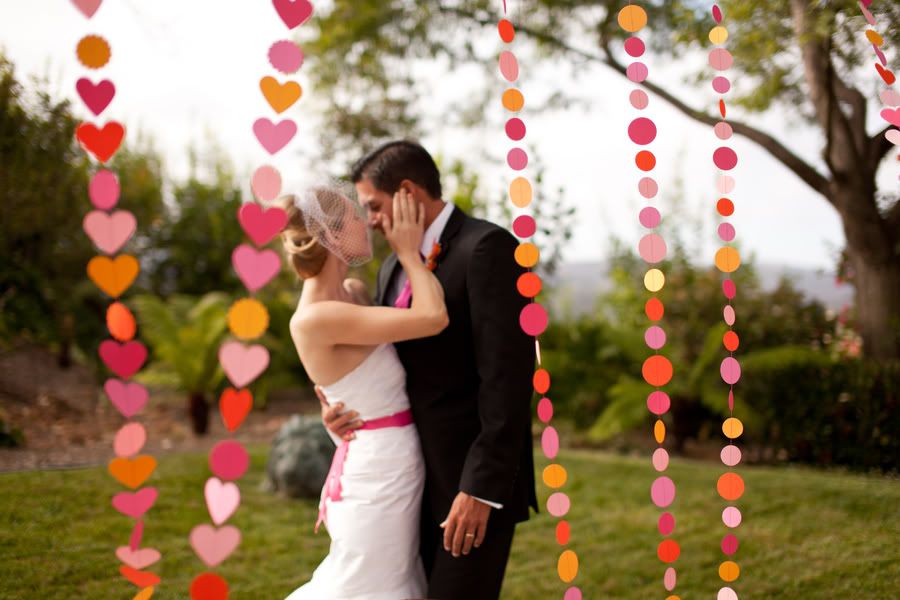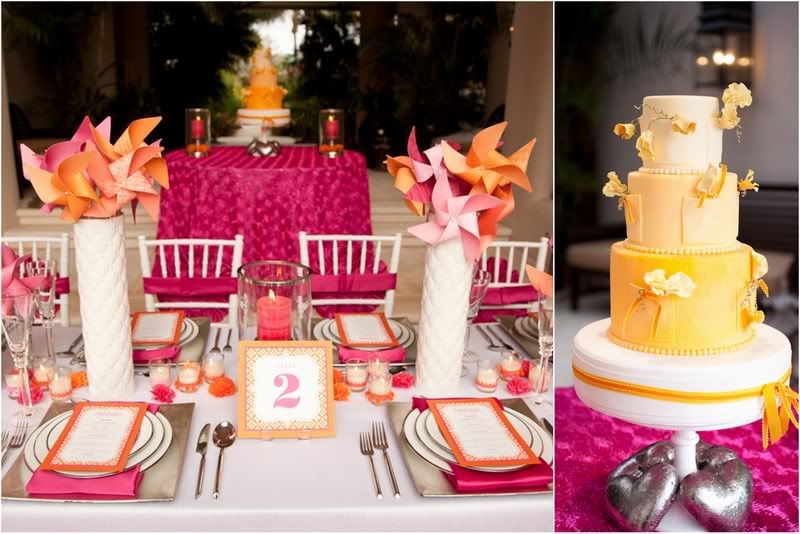 A huge thank you to Becca Rillo Photography for submitting these fabulous photo shoot images! I just can't get enough of bright, summery weddings with fun and unique details that just make you want to smile.
Happy weddings!

Event Planner: Les Belles Affaires
Photographer: Becca Rillo Photography
Floral Designer: Fantasy Floral Designs
Invitation Designer: Where's the Party?
Dress Store: Erin Cole Design
Cake Designer: Sweet and Saucy Shop
Linens and Coverings: Wildflower linen
Equipment Rentals: Archive Vintage Rentals, Signature Party Rentals
Makeup Artist: Flawless Faces
If you would like to see your wedding photos featured on our blog, feel free to email them to onasweetnote@weddingstar.com or submit them through your Two Bright Lights account.
Please include the name of the happy couple, wedding date and location, vendors, and any other information you'd like to include about the venue, decor and overall theme or inspiration of the wedding.
If you are not the photographer then you must get permission to use their photos before you submit them, and please include their name and website for photo credit purposes. Photos will be featured as space permits.
Of course, we would love to see our own stuff in action! If you have photos featuring any of our Weddingstar products, please submit them.
Like us on Facebook
Follow us on Twitter
See us on Pinterest