Aisle Runners, Bouquet Bling & More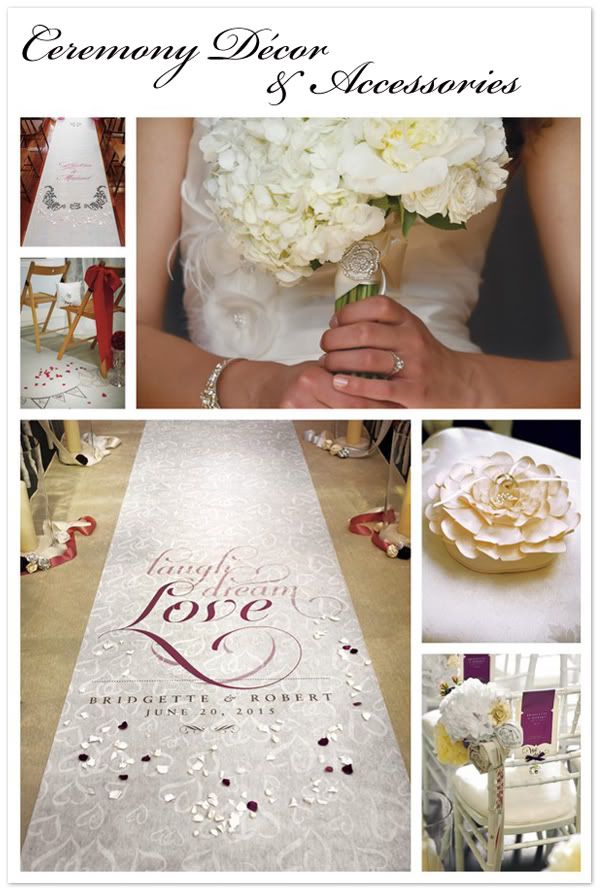 Our 10 new Aisle Runners add that extra personal touch to any wedding ceremony. Personalize them with your names, date and colors to match your theme.
New bouquet jewelry such as the pretty Crystal Rose Buckle pictured above can be used to add a little sparkle to your bouquets, décor elements and centerpieces. A great special touch!
Expertly Crafted Cake Toppers with Class & Creativity
From classic Bride & Groom porcelain Cake Toppers to unique metal wire crowns, adorable felt birdies and so much more, there is no shortage of variety!
Fully Coordinated Ring Pillows, Guest Books & More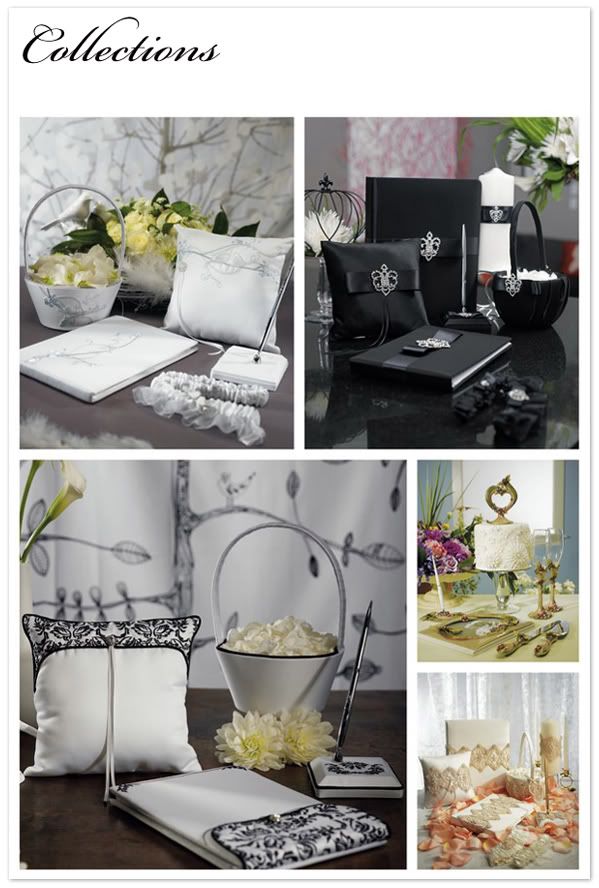 All of our Weddings Collections are complete with everything you'll need for your big day all coordinated to match your theme.
We've also just introduced three fabulous collections by world-renowned celebrity designer, Beverly Clark. Find them HERE.
Wishing Wells, Centerpieces, Venue Décor & More
We have a ton of unique designs to really put the oomph into your reception! My favs? Our fun new Personalized Photo Backdrops!
Give 'em Unique Gifts They'll Use & Love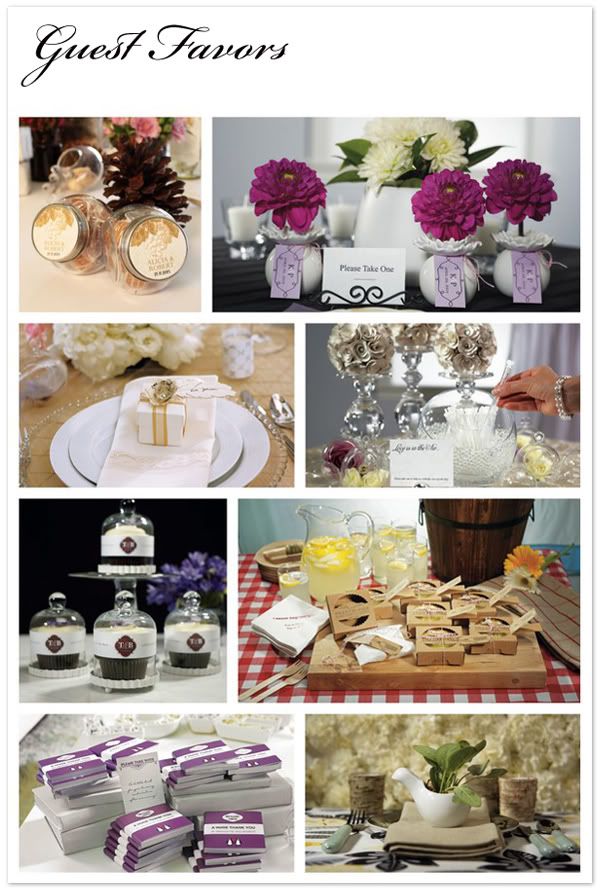 Skip the little trinkets that no wedding guest ever uses post-wedding and go instead with unique and personal favors that not only say "Thanks for coming" but really show your guests you care.
Consider personalized notebooks, candy jars, planters or cupcake holders, just to list a few — cute, fun and functional!
Invites, Programs, Stickers, Place Cards, Votive Wraps…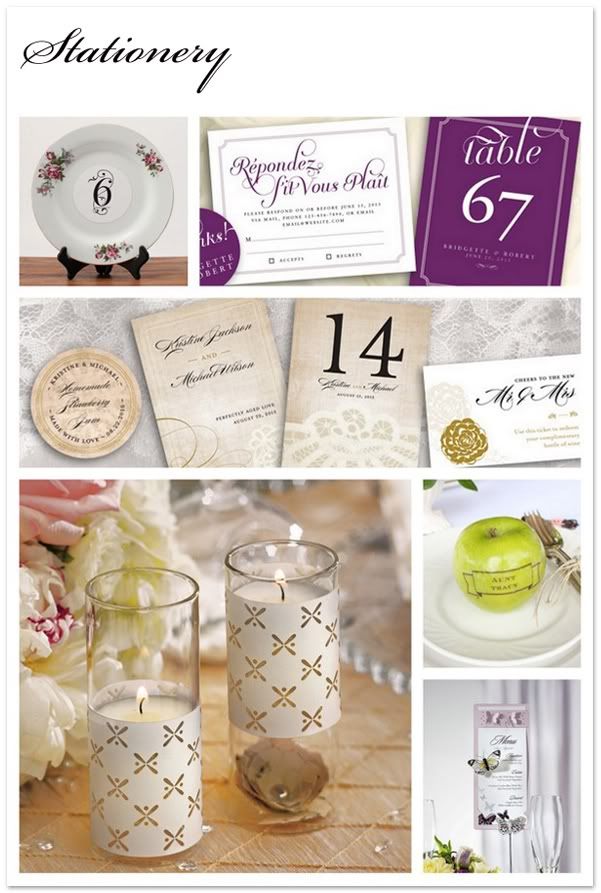 Wedding stationery includes everything from your save the dates all the way to favor tags and even laser cut luminary wraps. You can mix and match 'em and personalize them any way you please!
Gift Ideas for the Bride & Groom or Bridal Party
Whether it's a gift to say "Thanks" to your bridesmaids or groomsmen, or something fabulous for yourself, check out our a-m-a-z-i-n-g new gift ideas.
You can browse all of our brand new products on our website. Just run your mouse over New Arrivals and click on New Wedding Accessories for all of our great new accessories, favors, cake toppers, etc. or New Wedding Stationery to have a look at our new invites, stickers and more. Enjoy!
Tell us what you think!
Our designers want to hear your thoughts on the new products! Whether there's something you love or something that really doesn't tickle your fancy, they want to hear it!
Your feedback helps the design team develop the products you want as well as iron out any kinks, and they always welcome future product suggestions and ideas.
So please, leave a comment below, shoot me an email to onasweetnote@weddingstar.com or drop me a note on our Facebook fan page and I'll be sure to pass along the message.
Happy Weddings!