Hello Brides!
We've never properly been introduced…My name is Anne, I've been working with Weddingstar since May of '08 as a creative and product designer. I am engaged to the sweet and handsome love of my life. We have been together for 7 years this February, and engaged for 1 year.
My favorite time of year is now, as we begin to brainstorm and create preliminaries for new products. I love being part of a team of talented creatives that are setting the bar in the industry for bride's across the globe!

The robins announce their return with their beautiful song, the crisp smell in the air and the warm sun shining in our windows. Who wouldn't be inspired by all these wonderful things making a return?
Spring evokes a feeling of giddiness in all of us, similar to the giddiness you felt after your first amazing date with your now fiance. With all the promises it holds for a beautiful season ahead both in the weather forecast and in love, here are 5 more reasons to have a spring wedding.
1. Spring weddings offer so much flexibility in terms of color palettes.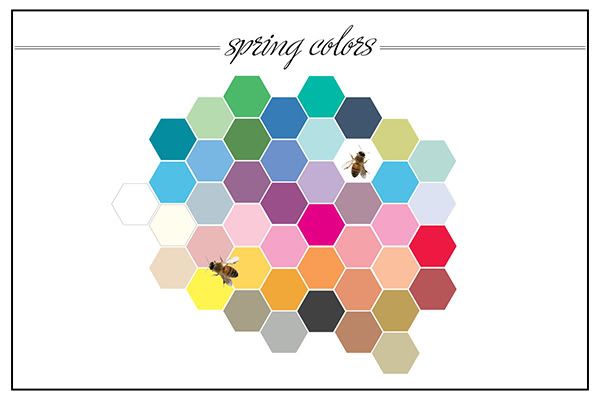 From brights and neutrals to pastels, the beautiful spring sky is the limit!
2. With many brides preferring the summer months, chances are you will be able to book the first and ideal venue location on your list.
3. Sure, the daytime weather can still be on the chilly side, but it only means you have the option of including even more bridal accessories you could have imagined.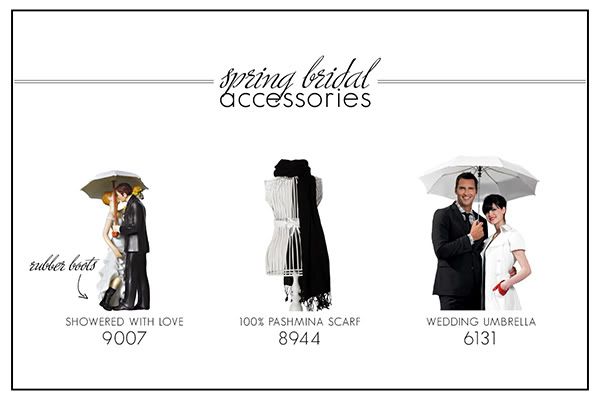 May we say rubber boots, a delicate cardigan or shall and a marvelous umbrella to use as a  prop in your pictures or simply for getting from point A to B should the spring showers make an appearance?
4. You will probably have more 'accepts' than 'regrets' on your replies thanks to the summer vacations still in the distant horizon.
5. Fun favors for your guests to get their spring rolling along.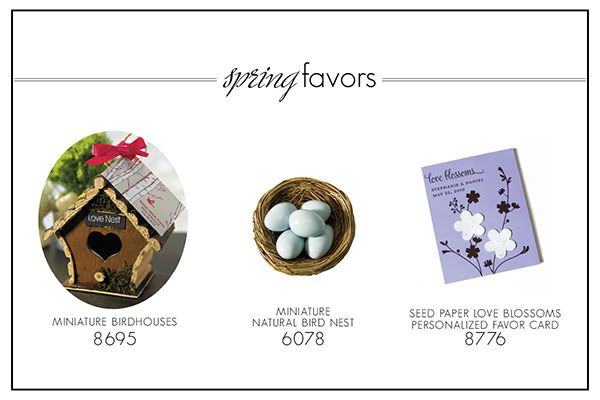 Birdhouses, little bird nests filled with chocolate eggs, seeds for planting a wonderful flower garden to dress their tables with wild flowers all summer long.
So Brides, have I helped you decide that a Spring wedding is a wonderful idea? You can't go wrong with all these beautiful things to use to your advantage for your springtime wedding.