These two weddings by Ever After Visuals are from a couple of years ago but I still wanted to share just a few of the details with you. Modest and intimate but still full of life, these two weddings are sure to inspire your own cozy, family-orientated celebration. Enjoy!
Ester + David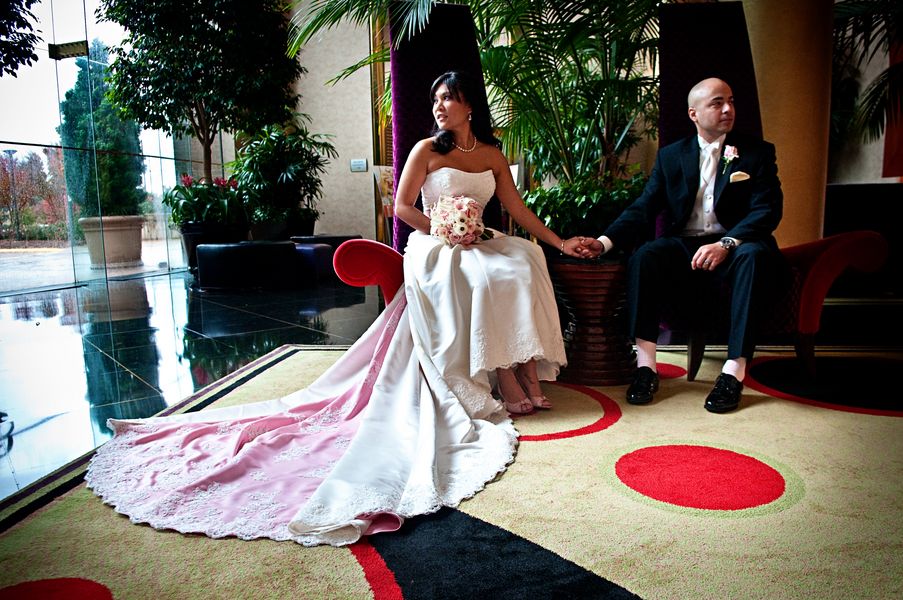 Ester Tadena and David Barr were married on October 24, 2009 in McLean, Virginia, United States.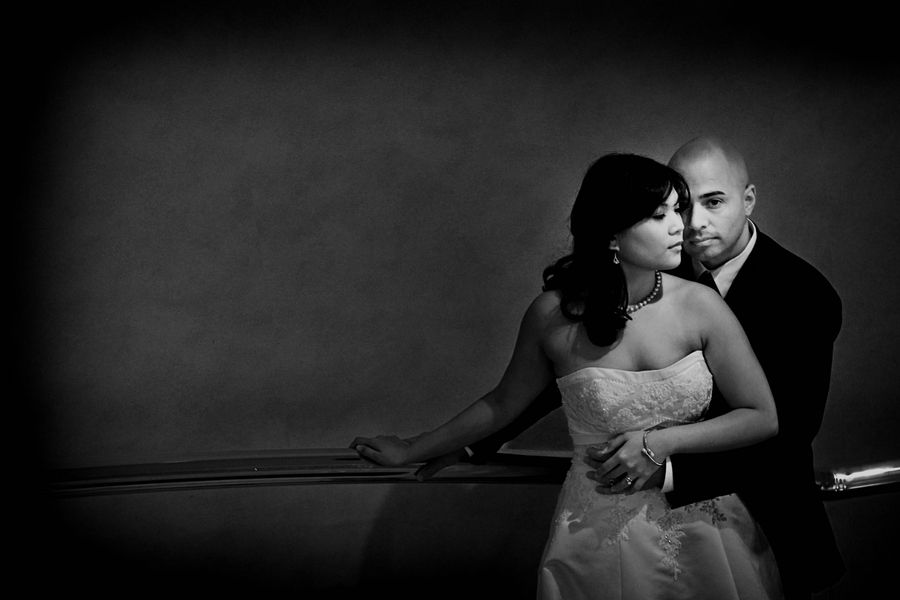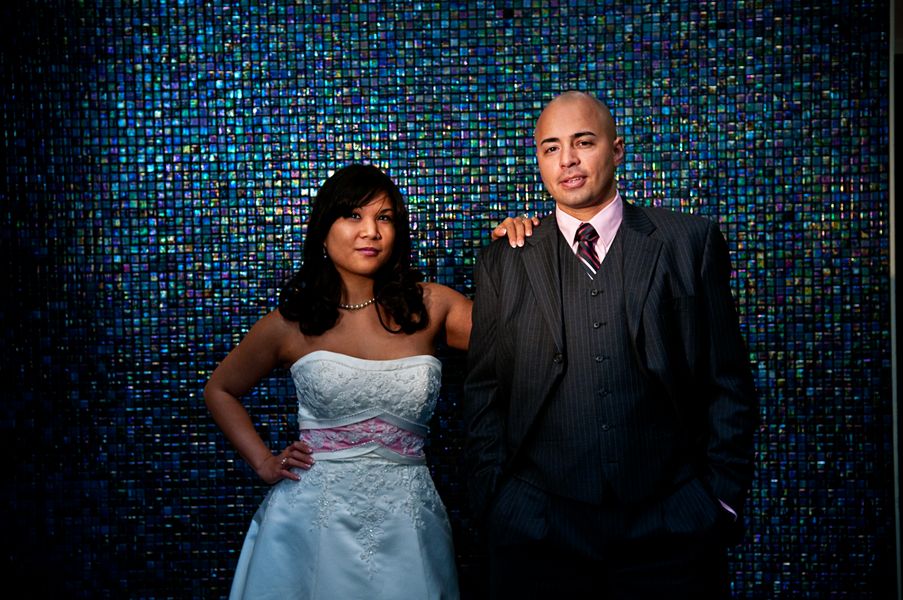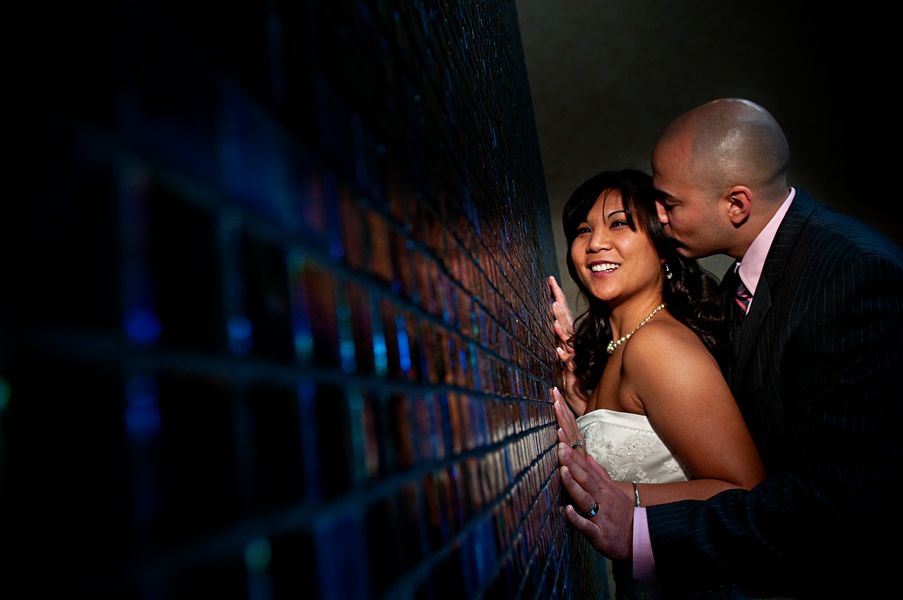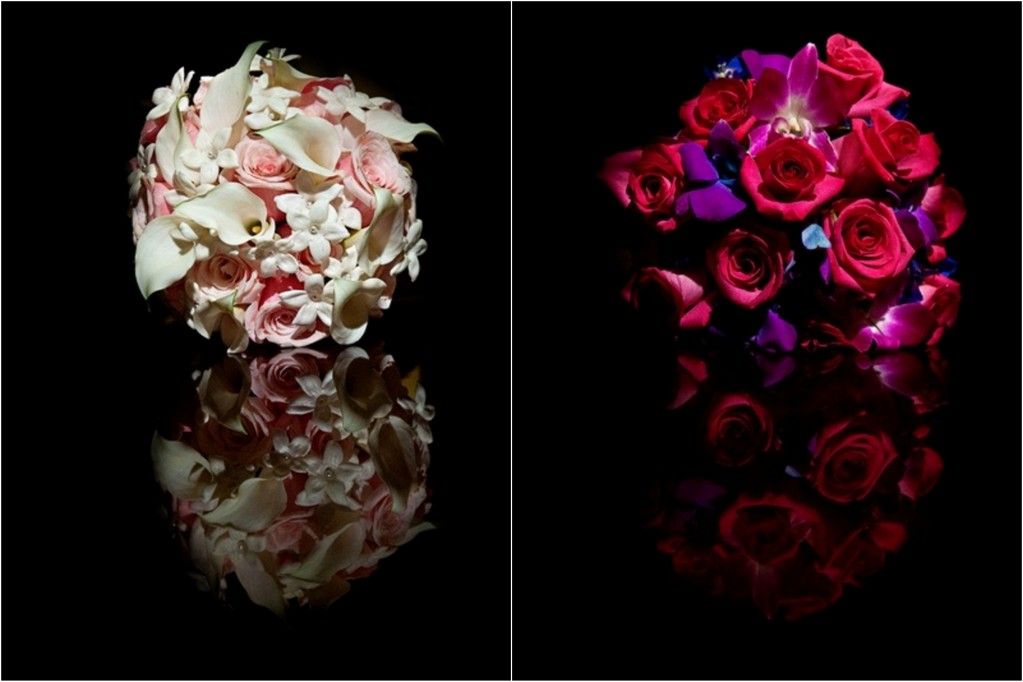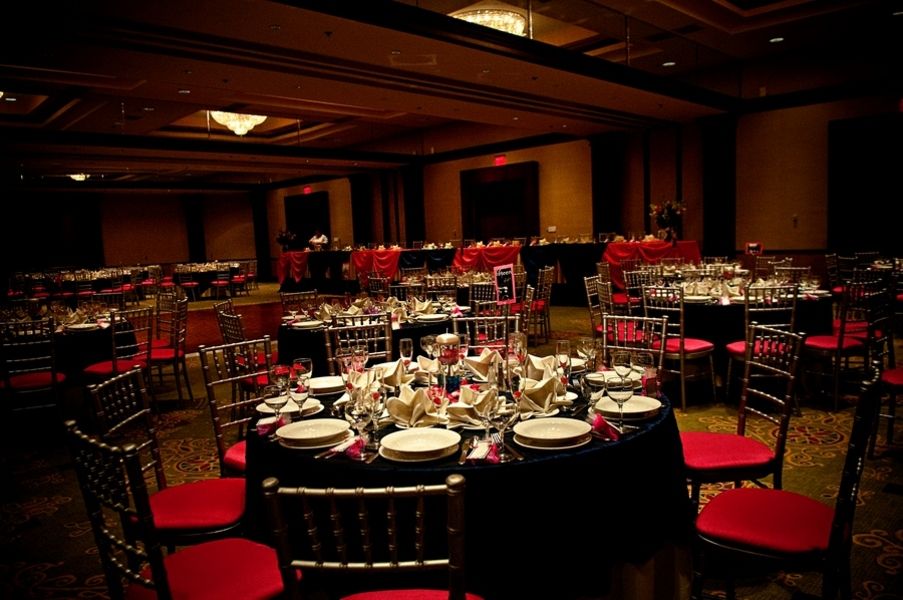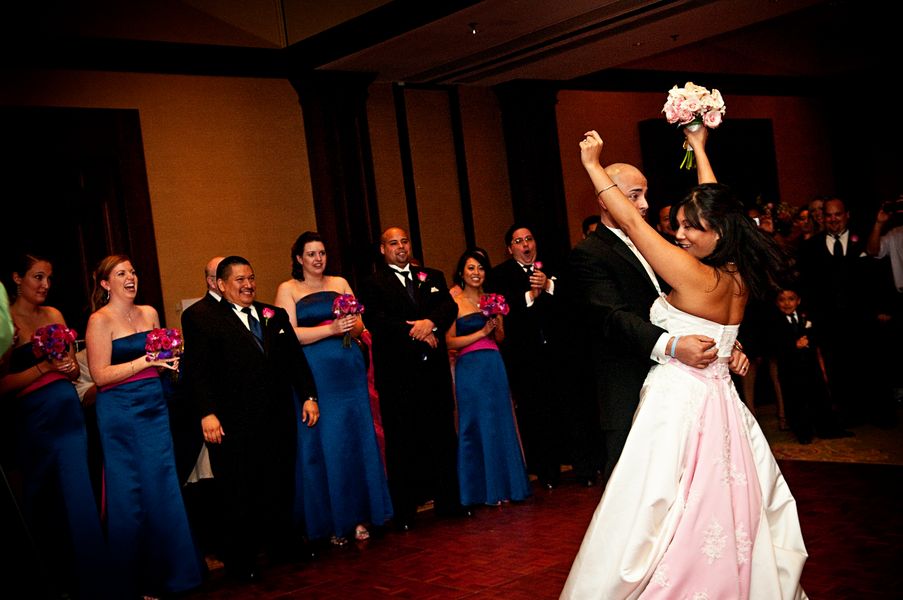 A few words from Ever After Visuals:

October 24, 2009 — what a perfect day for a wedding! We arrived at the Church early Saturday morning to capture some awesome images of Ester getting ready.
We absolutely loved Ester's dress — it was so unique! This was not any ordinary wedding dress. This gorgeous satin dress with a cathedral train had dashes of tea rose pink on the entire length of the train and in a band framed with crystal beading. Gorgeous wedding dresses like this one make it easy to be a wedding photographer.
The bridesmaid's dresses were also very lovely being a fitted navy blue strapless gown with a fuchsia sash that draped down the back.

The ceremony was very beautiful. One of our favorite parts was the surprise vow renewal that Ester did for her parents! It was so incredibly sweet that there wasn't a dry eye in the house.
David and Ester are truly a couple in love who couldn't stop gazing into each other's eyes. It was such a pleasure to be able to capture the life-long bonds between family and to see the creation of a new one.
Next came the wedding reception! The entire Grand Ballroom was decorated in beautiful Fuchsia and Navy tablecloths with equally elegant lighting. We know one thing for sure, and that's that David and Ester's family loves them a great deal!
Ester's brother was constantly surprising everyone with his smooth moves. First when the bridal party was announced, next he sang for his sister as a toast and last as a random dance in which Ester also surprised everyone and joined in.
And David and his Mom brought some emotion to the moment with the mother-son dance and ending with the entire family in a huddle on the dance floor. What a blast everything was!

Photographer: Ever After Visuals
Hair Stylist: Richie Makeup
Floral Designer: Floral Designs Unlimited
Reception Venue: Washington Hilton Dulles in Herndon, VA
Dress Store: Alfred Angelo Bridal
Cake Designer: Happy Eatery
Makeup Artist: Richie Makeup
Bridget + Tom
The simplicity of this intimate at-home wedding just melts my heart. Bridget Mahoney and Tom Breihan were married on October 6, 2007.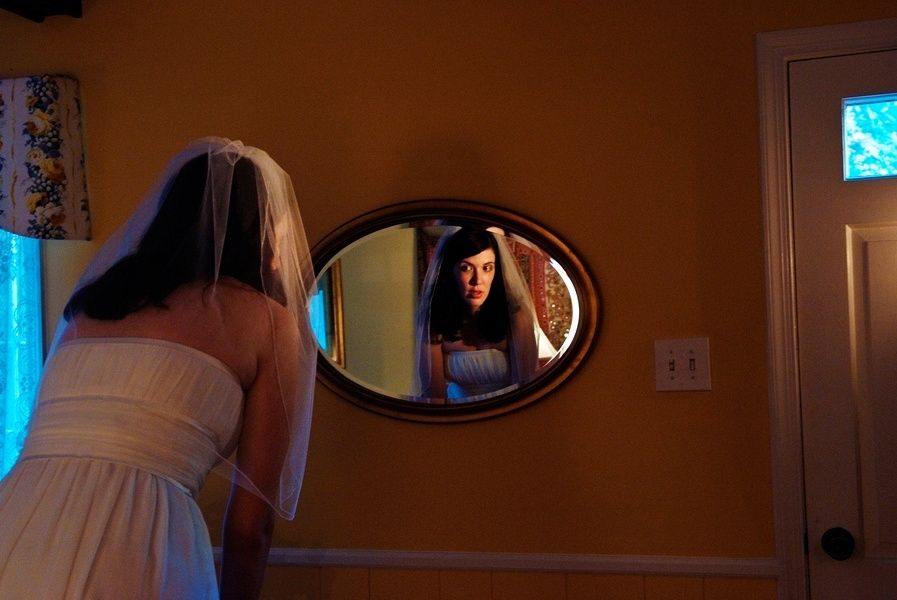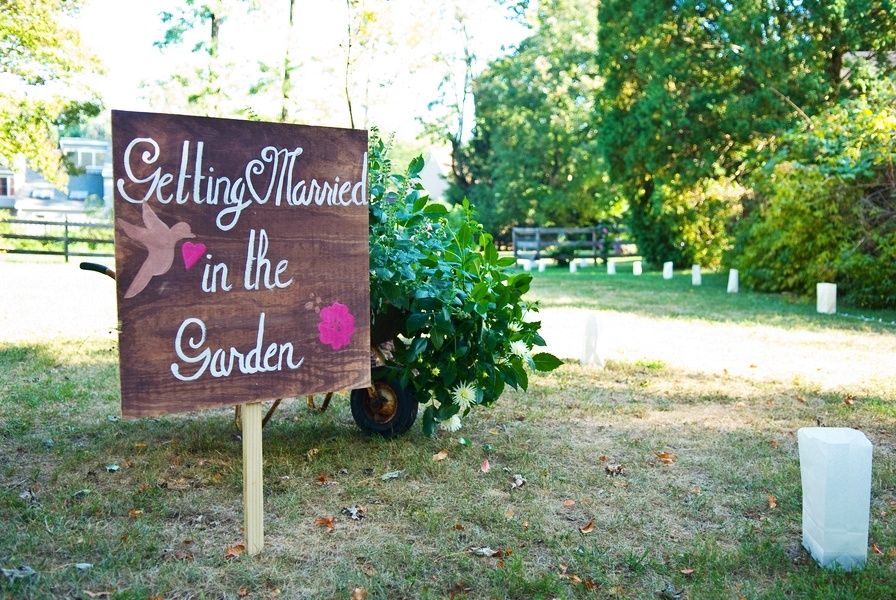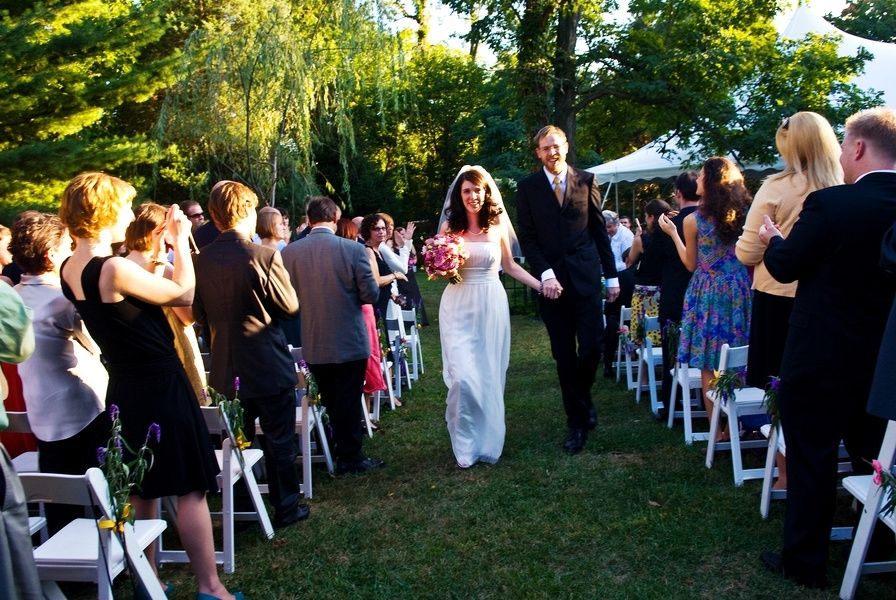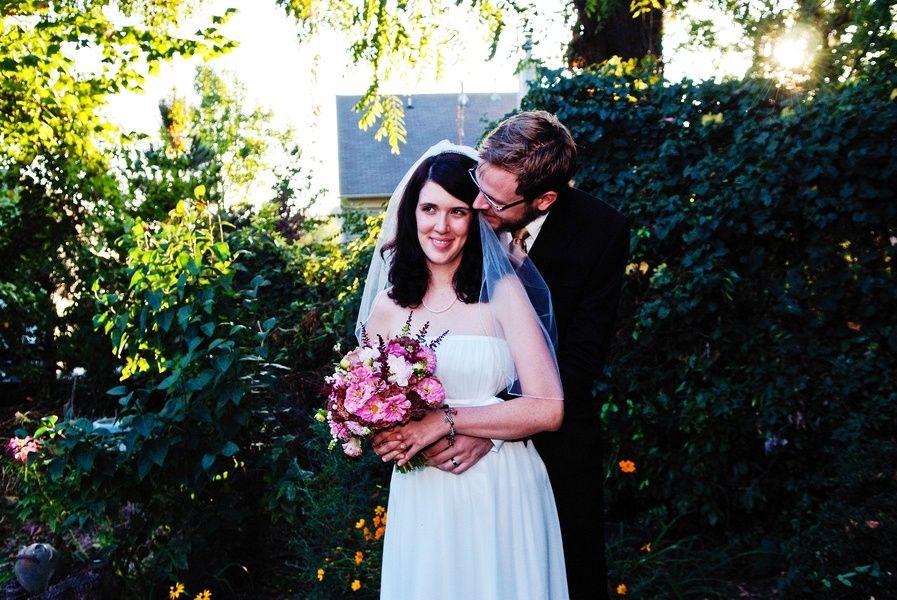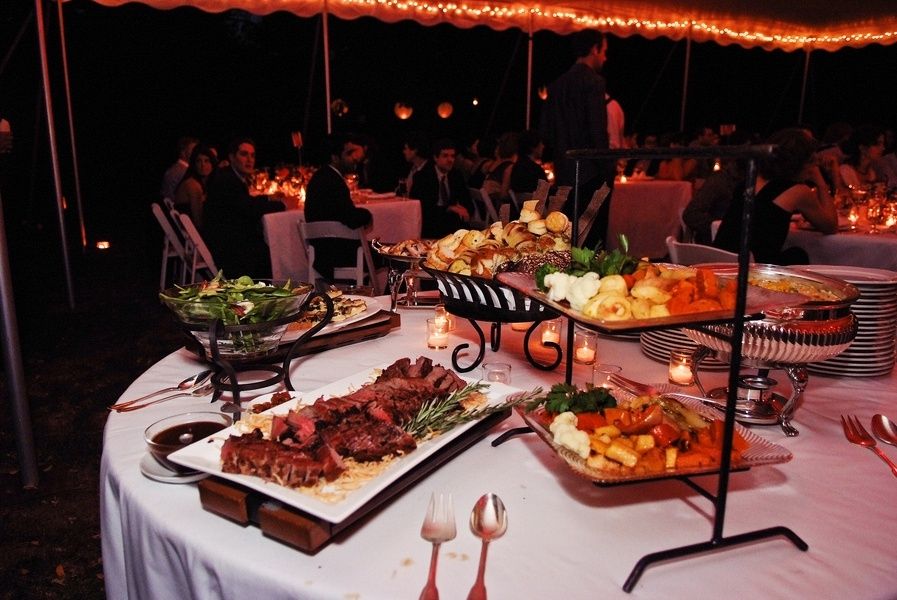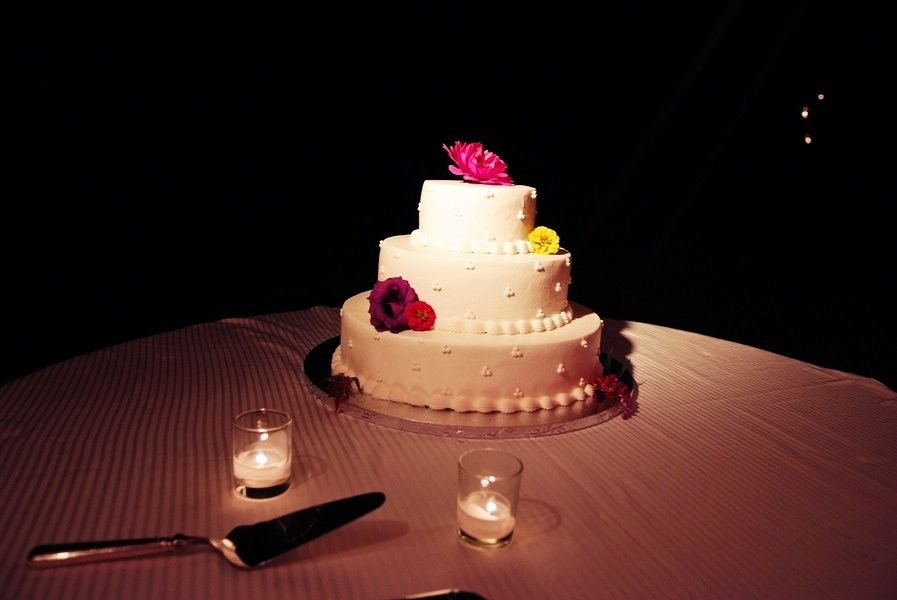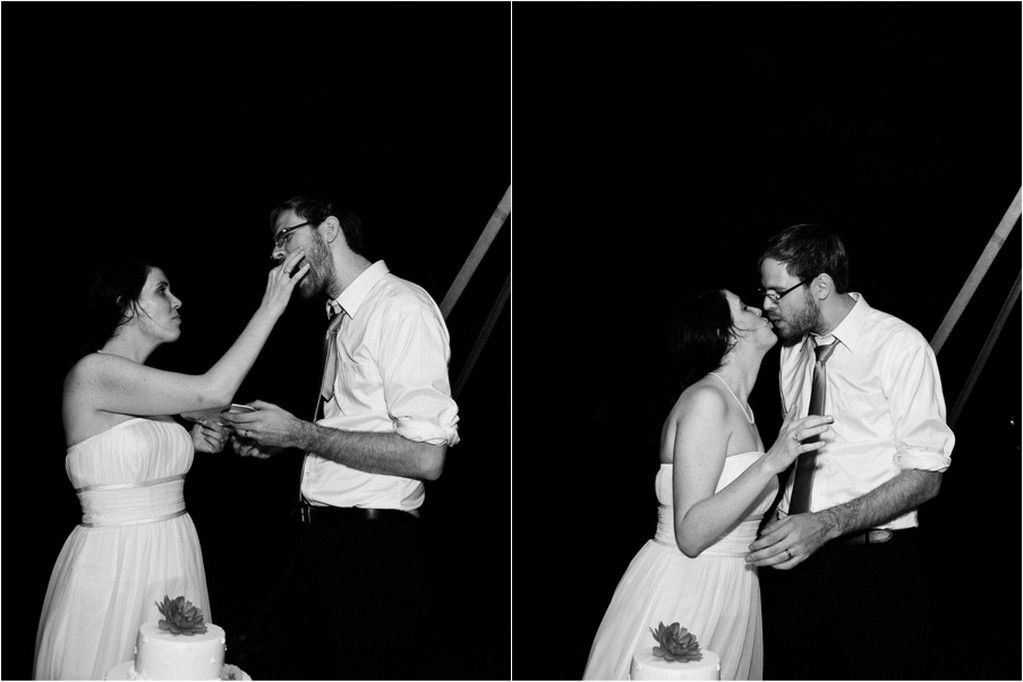 From Ever After Visuals:

Tom and Bridget are living the good life in Brooklyn, New York — but when it came time to say their vows, they decided Virginia is for lovers. So home they came to a garden wedding in Vienna — and what a perfect garden wedding it was, too!
We were so loving this wedding. From the colors — brown and fuchsia — to the flowers — absolutely GORGEOUS wildflowers from all over — to the ease that this couple had with each other, well, this wedding was relaxed and joyful from beginning to end.
Tom is a music critic for the Village Voice and the music at this wedding was so awesome! Everything from Elvis to Coldplay floated through the air. We loved that — and we loved Tom, who made us feel so appreciated.
Bridget is just…elegant, calm and serene — sophisticated in the sweetest kind of way. From the moment we met her, she made us feel at ease — she is so beautiful, just so beautiful. Which explains why Tom's eyes lit up when he saw her mother and father walking her down the aisle.
The best thing is that throughout the day, Bridget was so concerned about everyone else, making sure that the day was just right for them. In our books, Bridget is a true beauty, inside and out.

Photographer: Ever After Visuals
Reception Venue: Private Residence
Thank you to Ever After Visuals!
Happy weddings!

Please include the name of the happy couple, wedding date and location, vendors, and any other information you'd like to include about the venue, decor and overall theme or inspiration of the wedding.
If you are not the photographer then you must get permission to use their photos before you submit them, and please include their name and website for photo credit purposes. Photos will be featured as space permits.
Of course, we would love to see our own stuff in action! If you have photos featuring any of our Weddingstar products, please submit them.
Like us on Facebook
Follow us on Twitter
See our pins on Pinterest