The Love Bird theme is a trend that has swept up the wedding world creating a tidal wave of weddings centered around a pair of adorable birds. Of course it makes perfect sense when you take into consideration just how unbelievably sweet and romantic it can be.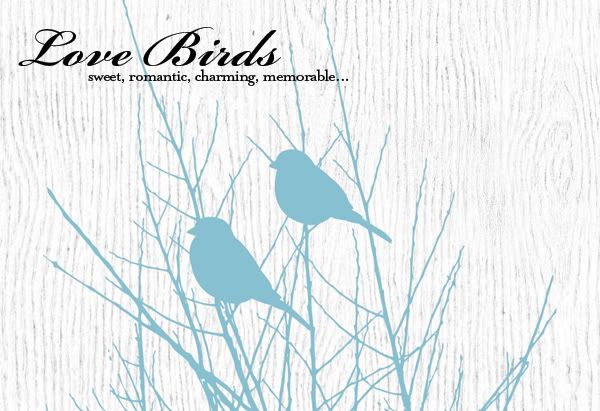 The history behind the style stems from Agapornis, the lovebirds native to Africa and Madagascar. These beautiful parrots with their stunning plumage demonstrate with their very being exactly what love is. They take only one mate whom they shower with adoration and affection for as long as they both shall live.
Of course the theme is not usually centered around the parrot it takes its name from – for the wedding scene it has been adapted to have a much softer appearance. Often times it is simply the silhouette of a pair of birds that is used to convey the romantic notion.