This one's for all you DIY brides out there! Whether it's unique and creative guest favors, centerpieces, chair decor or other miscellaneous wedding accessories you're after, you can complete almost any look with the beloved — and always classic — ribbon!
Here are a few ways to creatively incorporate ribbon into your wedding, and add that little something extra to top off your perfect day.
Ceremony Venue & Decor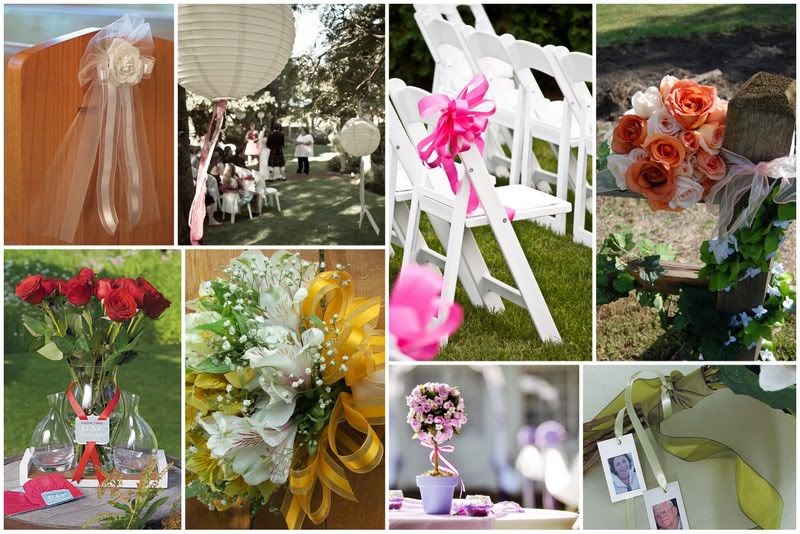 When planning the decor for your ceremony, I suggest sticking to the thought that less is more. After all, you don't want your decor to take away from the most important wedding accessory of all — you!
Adding ribbon or a simple bow to the church pews or ceremony chairs, to the lighting or rose ceremony vases, or to your bridal bouquet can make a big impact or be as discrete as you like, it's up to you.
Reception Venue & Decor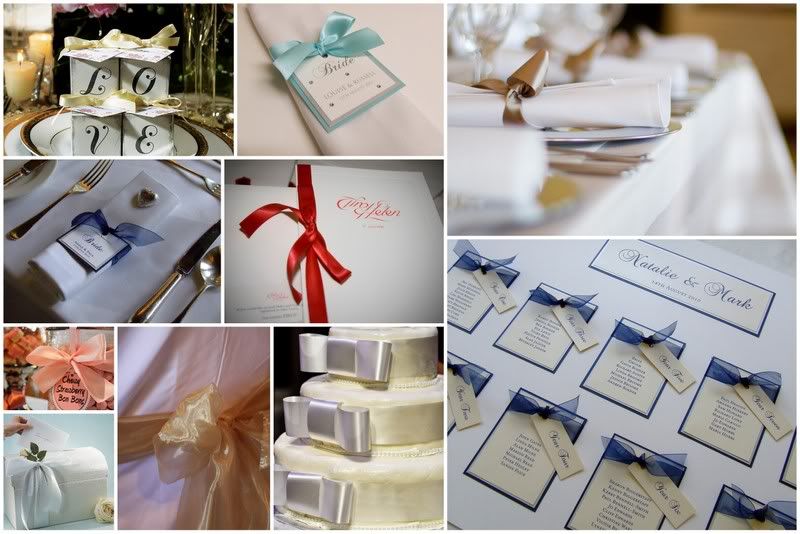 Deciding on the decor for your reception can be the fun part of wedding planning or it can put you into bridezilla mode. With so many options and colors out there, creating your ideal reception space can seem like a daunting challenge at times.
The versatility of ribbon gives you hundreds of inexpensive ways to spruce up your wedding venue and help you really tie your color scheme and theme together. It can be as chic, playful, pretty or plain as you like, so just about any wedding style you're planning can include ribbon.
Ribbons can spruce up your seating chart, cake, centerpieces or programs. Tie them around the chairs or use them as inexpensive napkin rings that still make a statement.
Guest Favors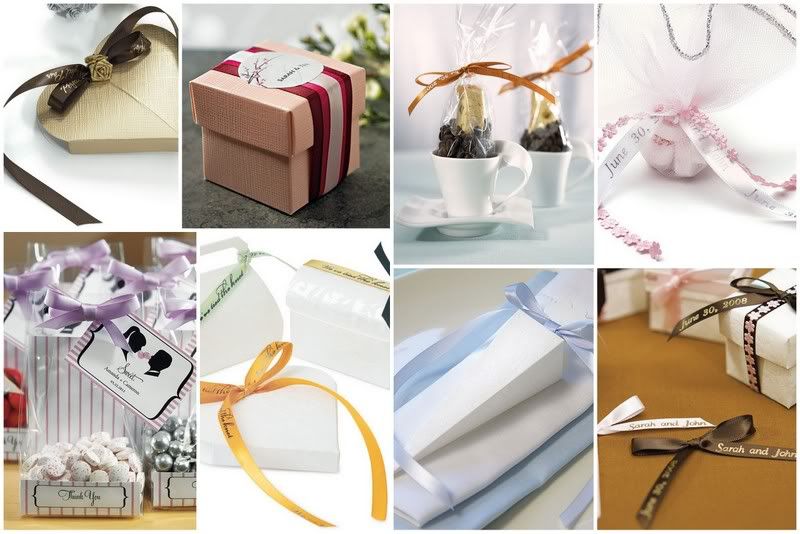 One of the areas where you can really let your personality shine is on the guest favors. With absolutely no expectations, your guests will appreciate whatever you give them…but let's be honest, the more personalized they are, the better they'll be appreciated.
The easiest way to finish off your DIY favors is with a strip of wide ribbon and personalized sticker or a smaller, simple ribbon tied in a pretty bow.
Our Ribbon
We have a fairly wide variety of plain and customizable ribbon to accommodate almost any wedding decor or accessory idea. With endless personalization options in 33 colors and two ribbon sizes, you're bound to find that little added touch you're looking for here at Weddingstar.
Tip: Don't fret if the ribbon you choose for your guest favors doesn't match the napkins, table cloth or flowers perfectly. Sometimes having variations in your color palette helps add some dimension to the room.
And as you can probably imagine, there are proper and easier ways to tie your ribbon into bows. In an earlier blog, we went through the ribbon-tying process step-by-step. To view the helpful instructional videos, click HERE.
And as always, happy DIY weddings!

Photos included in this post courtesy of: Sam Hearn, Kat Clay, Emiliano Horcada, Maison Casol, Jessica F., Plinkk, Jody McNary, Hamner_Fotos, THOR, Yortw, Simon Davison and Danielle Walquist Lynch.