Though the details of this wedding are undeniably lovely; the stark contrast of the red and black, the personalization, the Fleur de Lis accents, Basketball Cake Topper…it was without a doubt the clock tower that caught my eye. It's such a unique wedding venue and it results in one of the most outstanding Bride and Groom photographs that I've ever seen!
I can't begin to tell you how much I love this black and white shot!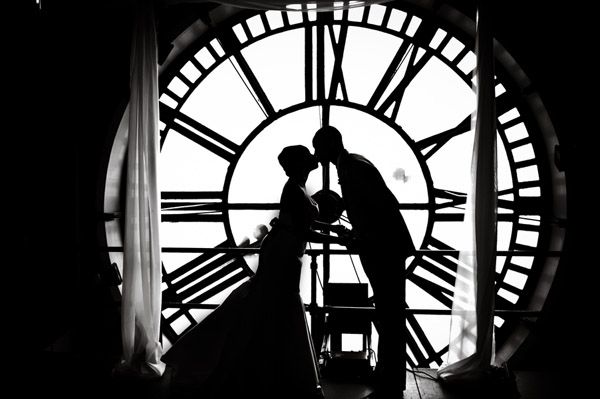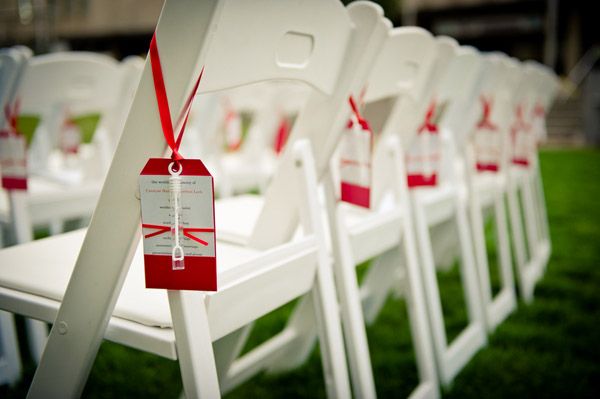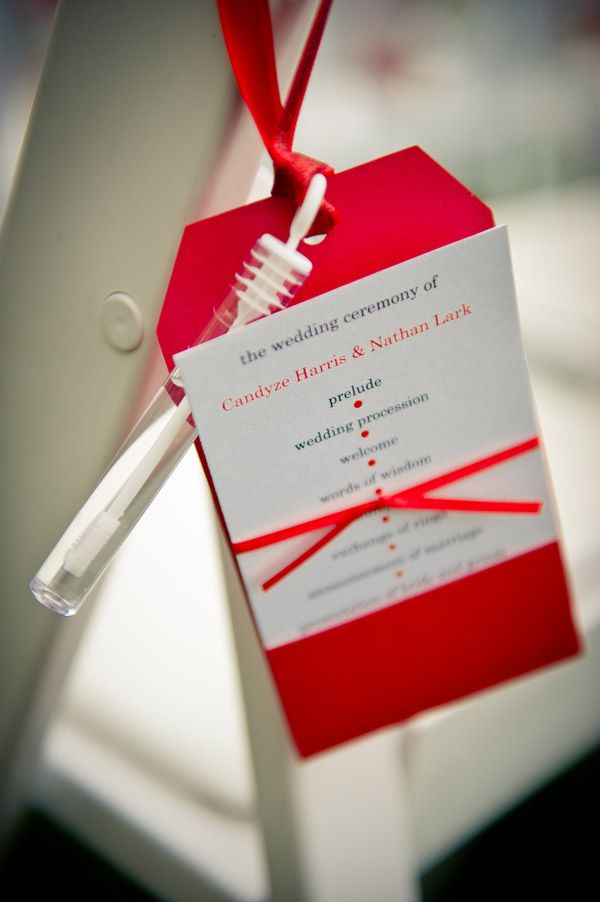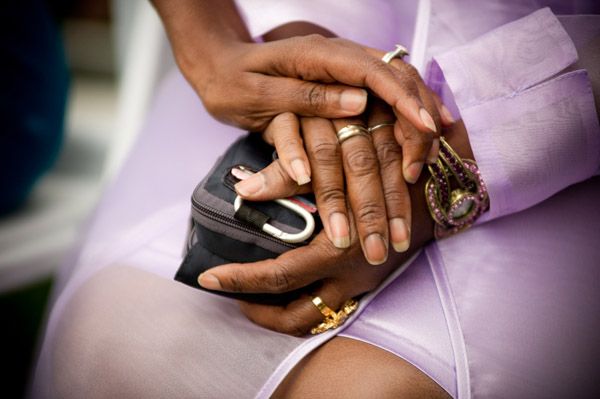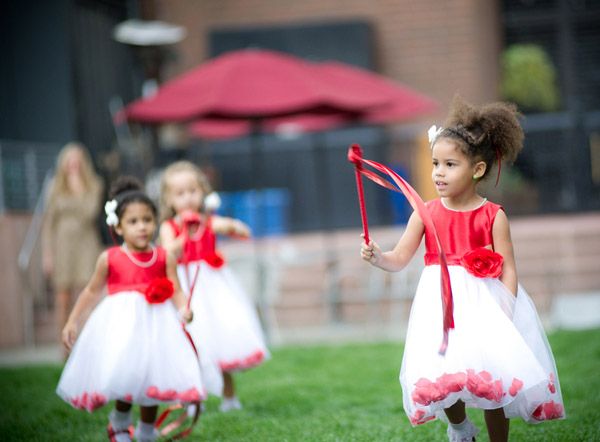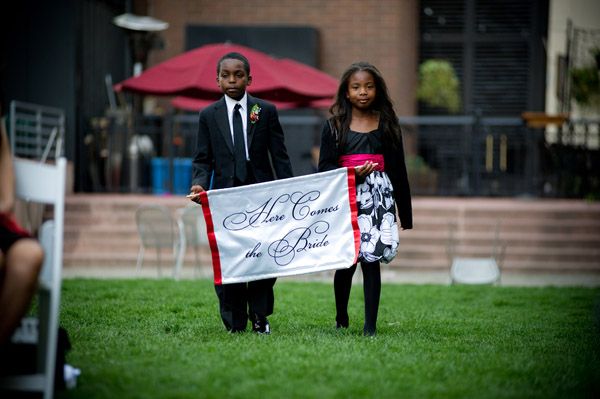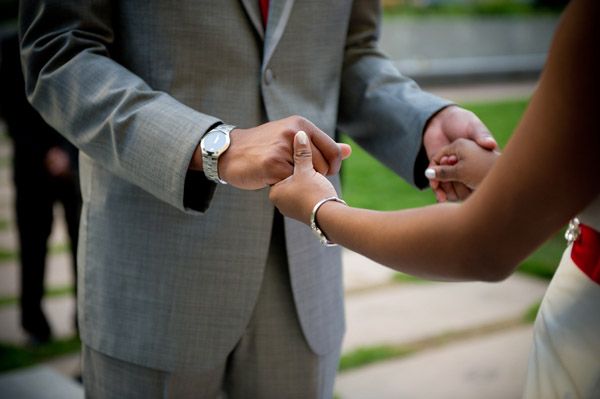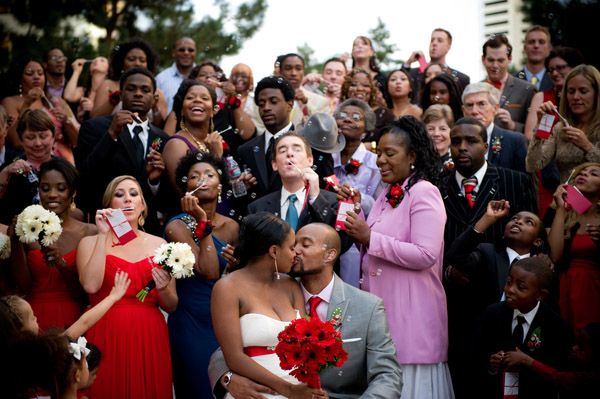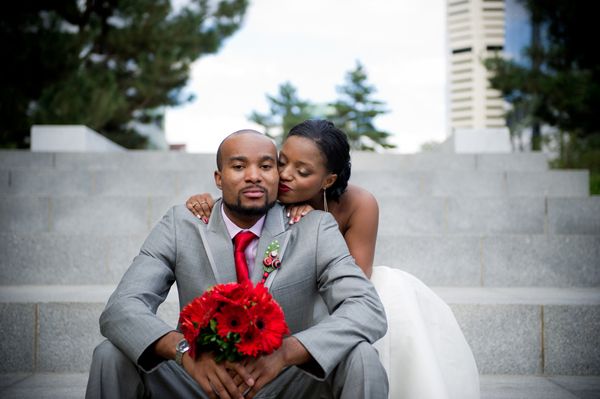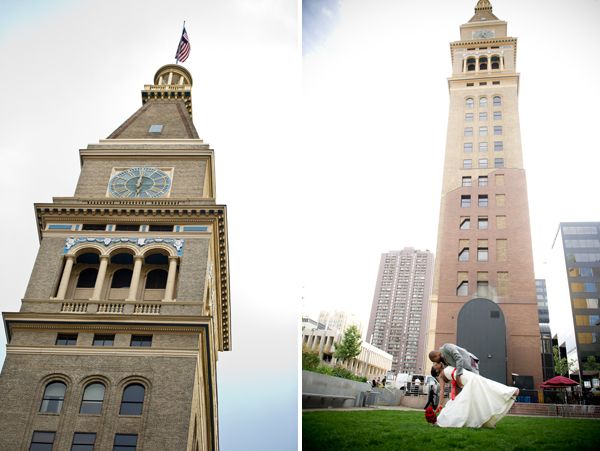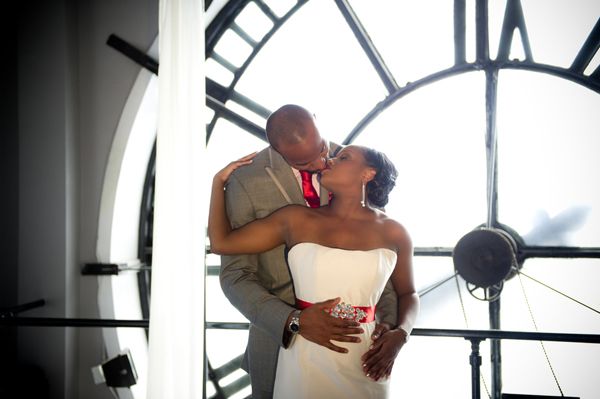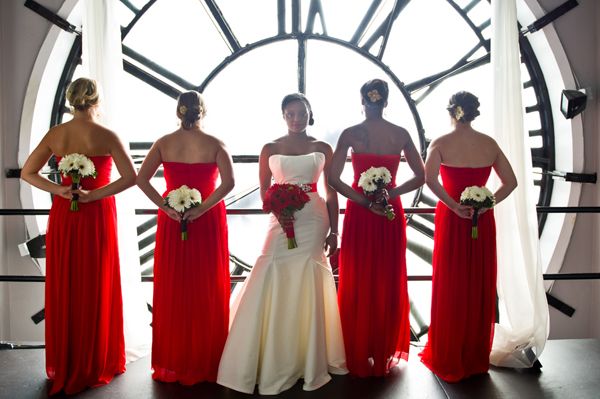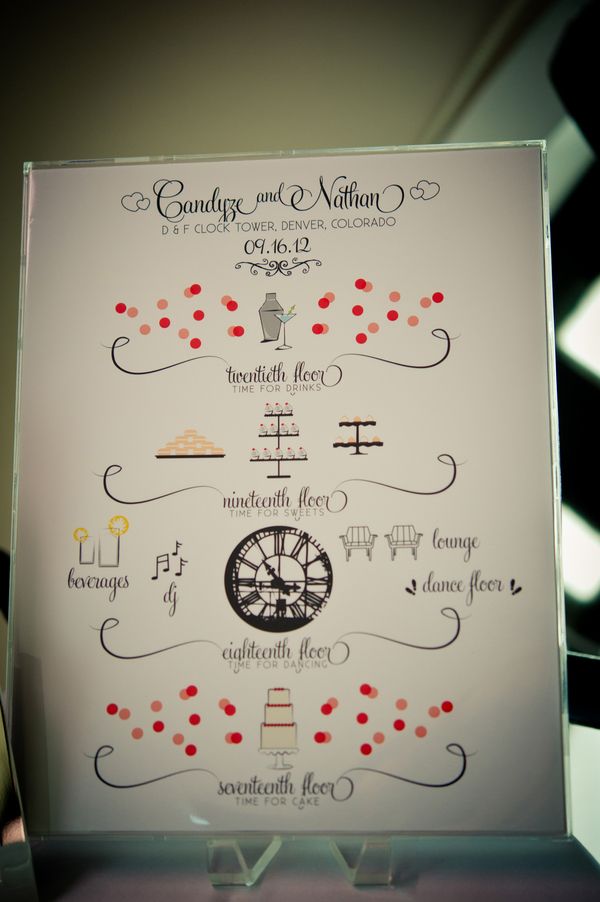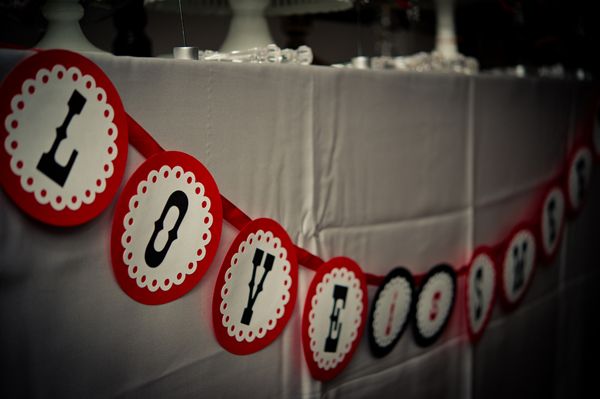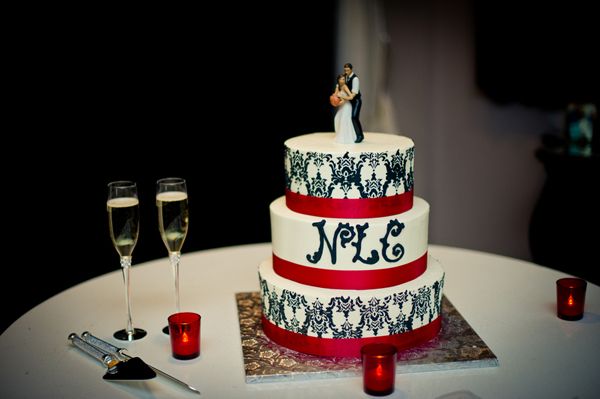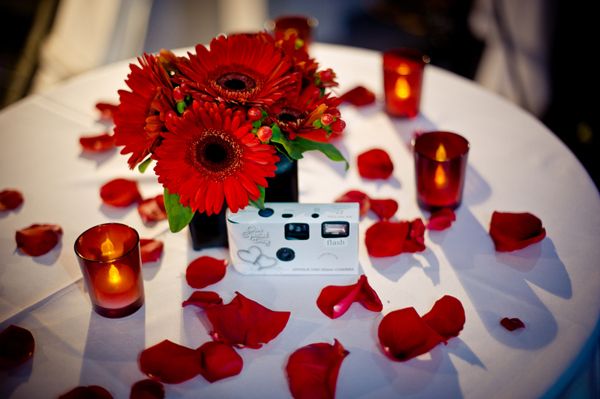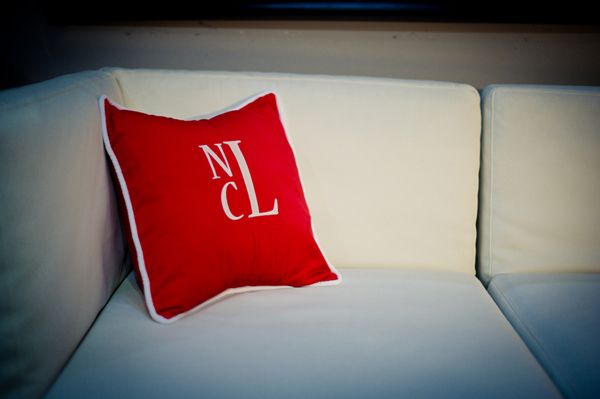 Thanks so much to Pippin's Pictures for submitting this gorgeous wedding!
From their photographer:

Candy and Nate are an adorable couple~ They knew from the moment they saw it that they wanted to get married in the historic D&F Clock Tower in Downtown Denver, Colorado. Candy and her mom put in an immense amount of effort to make sure every little detail of the day was perfect, from the pillows and aisle runners, to the bubble portrait following the ceremony. It was a beautiful day!

Congratulations to the happy couple!
Photographer: Pippin's Pictures
Caterer: Lifestyles Catering
Event Planner: Pink Champagne
Event Designer: Bella Fiori
Dress Store: Little White Dress Bridal Shop,Rent The Runway
Cake Designer: Mermaids Bakery
Heirlooms and extras: RBK Creations
Tuxedo and Mens Attire: Men's Warehouse
Event Venue: Clock Tower Events
Etsy Designer: Hanger Design Center,Dove Designs Shop,Princess Doodle Bean
Submitted via Two Bright Lights
If you would like to see your wedding photos featured on our blog, feel free to email them to onasweetnote@weddingstar.com or submit them through your Two Bright Lights account.
Please include the name of the happy couple, wedding date and location, vendors, and any other information you'd like to include about the venue, decor and overall theme or inspiration of the wedding.
If you are not the photographer then you must get permission to use their photos before you submit them, and please include their name and website for photo credit purposes. Photos will be featured as space permits.
Of course, we would love to see our own stuff in action! If you have photos featuring any of our Weddingstar products, please submit them.
Like us on Facebook
Follow us on Twitter
See our pins on Pinterest