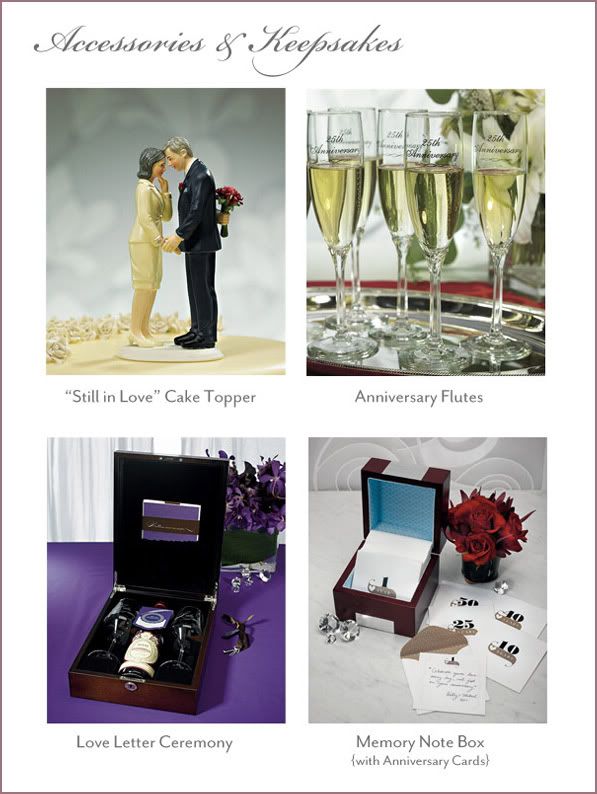 Anniversaries are no doubt a cause for celebration, so I've put together a collection of accessories sure to make your — or a loved one's — anniversary an event to remember! Continue on to READ MORE >
Hello, Andrea here again. I can't believe it has been a year since my last blog post. If you remember last time I posted I gave a little insight into Destination Weddings after I attended my brother's wedding in the Dominican Republic.

With all of the engaged couples preparing to say "I Do" this year, there are also numerous married couples celebrating wedding anniversaries, marking another happy year they have spent together. This second blog post marks a one year anniversary since my first post, so I thought it might be helpful to share with those couples celebrating an anniversary a rundown of traditional wedding anniversary gifts. Continue on to READ MORE >
As a visual guy I like to argue that it's pictures that tell a story, initially grab us, and put things into context. My name is Luke and I'm Weddingstar's Web Media Content
Creator or put simply, 'the media guy'. With an SLR or camcorder in my hand my goal is to help present the originality that this company both creates and inspires.
Things have really just started to take off in the last year. We now have WeddingstarTV where you can view the videos that I create on everything from specific product demos to behind-the-scenes previews. There's a lot more on the way too! This blog, for me, is going to mean a chance to debut new videos as they go live and share some of the stories and details behind the subjects featured.
So, why don't we get started?