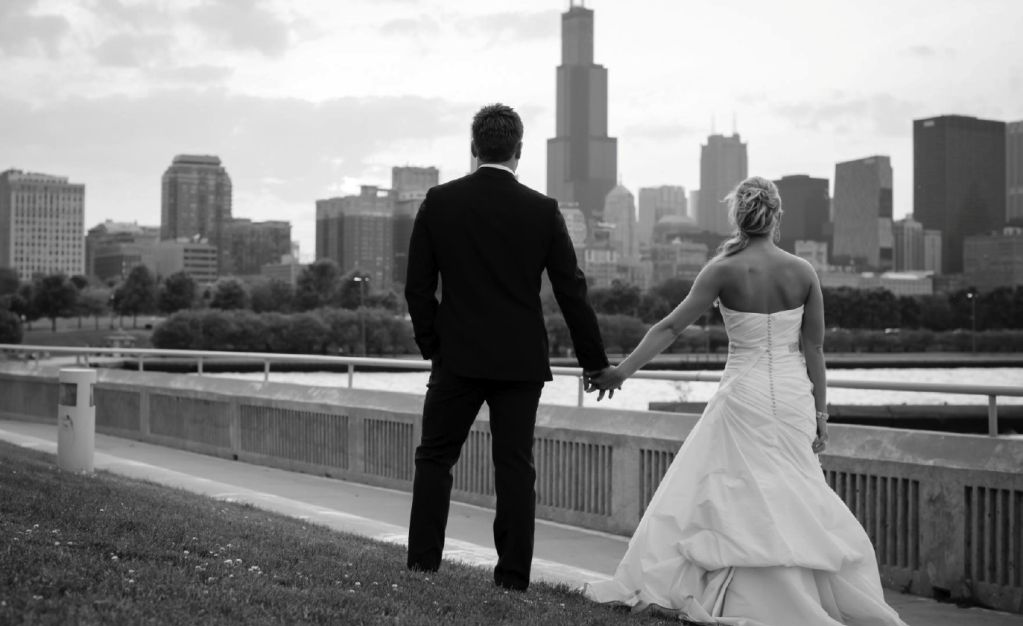 These stunning photos by WASIO Photography were such a treat to see because I absolutely gushed over their engagement pics I featured in a post a few months back. And their wedding was just as fabulous!
With a gorgeous couple and amazing Chicago skyline, this wedding is colorful, chic and full of love. But enough from me, how about I just the let the Bride, Julie, tell you all about her big day.

We are both from Michigan and having the wedding in our new city of Chicago was a big deal to our families. We wanted all of our guests from out of town (100+) to feel like they were having a real Chicago experience and fall in love with the city at our wedding just like we did.

Julie Hilgendorf and Caleb Eplett were married on May 26, 2012 in Chicago, Illinois, United States. Continue on to READ MORE >