Hello, Andrea here again. I can't believe it has been a year since my last blog post. If you remember last time I posted I gave a little insight into Destination Weddings after I attended my brother's wedding in the Dominican Republic.

With all of the engaged couples preparing to say "I Do" this year, there are also numerous married couples celebrating wedding anniversaries, marking another happy year they have spent together. This second blog post marks a one year anniversary since my first post, so I thought it might be helpful to share with those couples celebrating an anniversary a rundown of traditional wedding anniversary gifts. Continue on to READ MORE >
Hello. My name is Andrea; I am a Graphic Designer and Product Developer for Weddingstar. I am so excited to be a part of Weddingstar's Wedding Blog and hopefully share some thoughts that will help those who are planning for their special day.
Awhile back we featured a few posts revolving around destination weddings; the disadvantages, advantages and some planning tips. Since destination weddings are becoming more popular with couples and recently being a part of my brother's destination wedding, I thought the topic was only fitting for my first blog post. I'll take you through some of the details of the wedding and show some of the different things we did, and maybe those who are planning a destination wedding will find some inspiration.
The wedding was held in Punta Cana in the beautiful Dominican Republic at the Iberostar Bavaro all-inclusive resort. There were a total of 28 of the bride and grooms closest friends and family in attendance. One of the best parts of a destination wedding is that instead of having just one short day with your guests, you are able to have 3-7 days with your closest friends and family, creating memories you will never forget.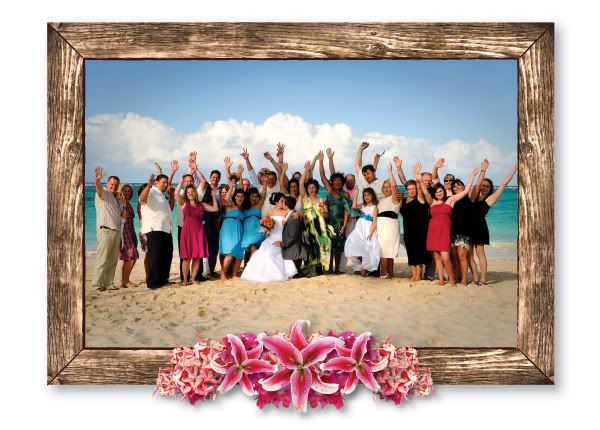 Continue on to READ MORE >