April 2013
Who ever thought a football inspired wedding could be so chic! Meet Ahlia + Eric who had a Green Bay Packers inspired wedding that has me thinking a style guru must have designed the Packers logo – seriously! With the funky backdrops at their venue, the aptly named Post Card Inn, their big day is not only beautiful but full of A + E's own bubbly personalities. I love all their special details and how they incorporated their own love story into the wedding design. Congratulations Ahlia + Eric!!!
Continue on to READ MORE >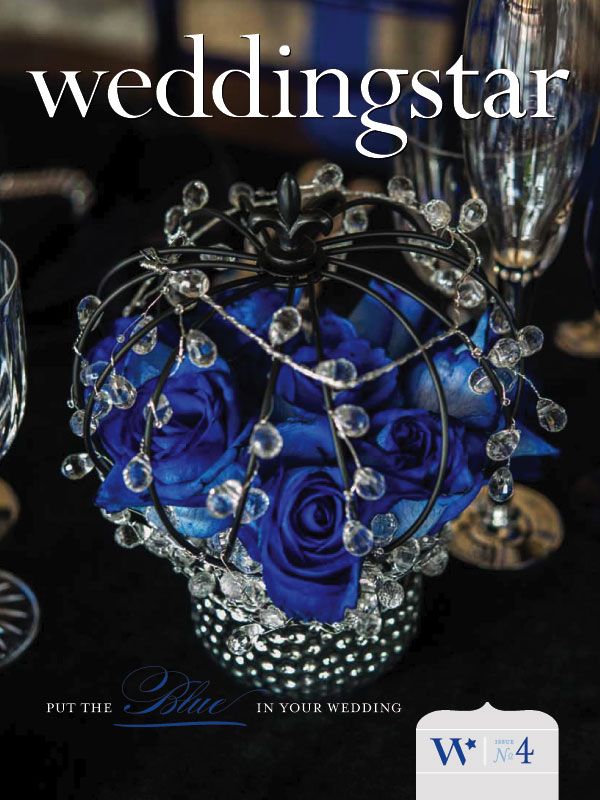 Introducing our fourth Weddingstar Style Lookbook, The Blue Color Story. Within these pages awaits a journey to find your color personality. Go on an adventure from the peaks of nobility to the depths of the sea as you discover each of three unique shoots. Become immersed in the opulence of Royal Blue, take a seafaring adventure in Nautical Shimmer and loose yourself in the cozy feeling of Something Borrowed. With inspirations like these, your "something blue" won't be hard to find! Continue on to READ MORE >
Jessica + Rodrigo's wedding on December 1st, 2012 was a stunning affair in Boca Raton, Florida. With the use of the unique design and architecture of their hometown, J + R's wedding photos are the perfect example of what wonders can await in your hometown. Add to the mix their fusion of sophistication and fun in the way of bright pops of color and pattern in their wedding party and accessories, and you've got a fabulously fun wedding that I am seriously in love with!