January 2013
When it comes to Engagement shoots, the ones that always stand out for me are those that well and truly capture the personality of the couple. It's more than just great photography and a beautiful location – when people incorporate props and bits of their personality into the photoshoot, you can get a true sense of who they are when they're together. The pictures become more than just a pretty keepsake, they become a reminder of all the things you love about each other and that… is never a bad thing!

Continue on to READ MORE >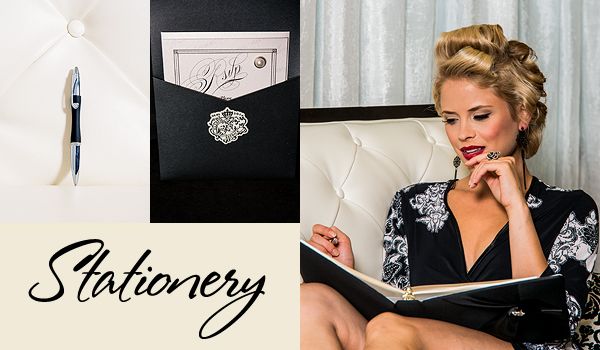 Wedding Stationery is a very broad category and contains everything from the expected wedding invitations to favor tags. Our 2013 styles include a few vintage designs, a classic black and  white and our featured 'Aqueous' theme. Keep reading for a glimpse into all the new designs!
This luxurious wedding took place at the Sandler Center in the heart of Virginia Beach just under a year ago. It is filled with rich colors, amazing food and a stunning venue. The Bride's henna is superbly done – it's an absolute work of art!

Continue on to READ MORE >