December 2012
BEHOLD!!… The Gerbera
Some call it a Gerber Daisy, others a Gerbera, but either way it is one of my favourite flowers. It's bold, beautiful and its large vibrant blooms will add color and life to any event. Somewhat less formal than roses, lilies and orchids – the Gerbera is what I consider a 'fun'  wedding flower.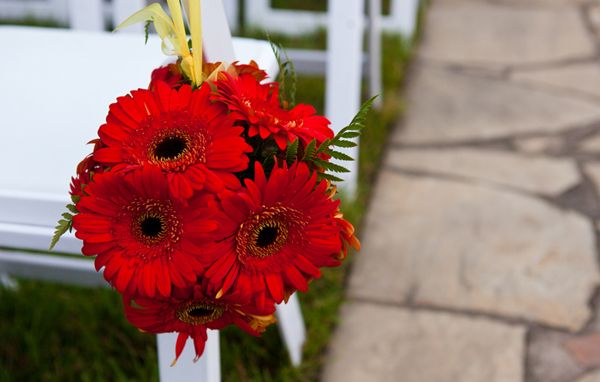 Continue on to READ MORE >
The remarkable thing about outdoor weddings is that they can be as formal or casual as you like. This gorgeous wedding sits somewhere in between with a relaxed atmosphere and charming decor. Hannah and Mike undoubtedly wanted to have a little fun on their big day as they featured a photo booth and pony rides! Keep an eye open for their family tree; it's an incredibly unique idea, particularly for an outdoor wedding!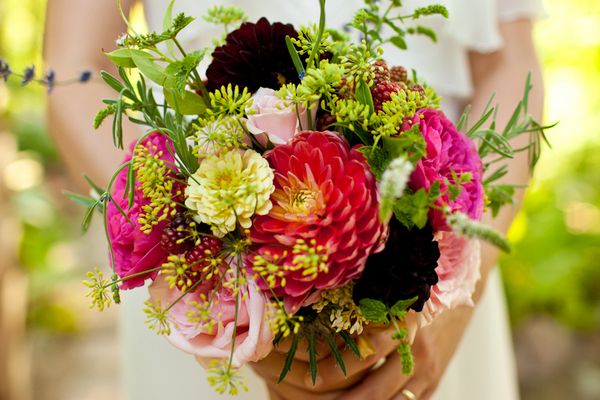 Continue on to READ MORE >
If elegance and class are the focal points of your wedding planning – this is one wedding you're not going to want to miss. All the details, from the perfect red roses to the romantic lighting at the reception, are stunning. The swirls of petals down the aisle are a gorgeous alternative to an aisle runner, not only safe and environmentally friendly for the outdoors, but also incredibly visually appealing.