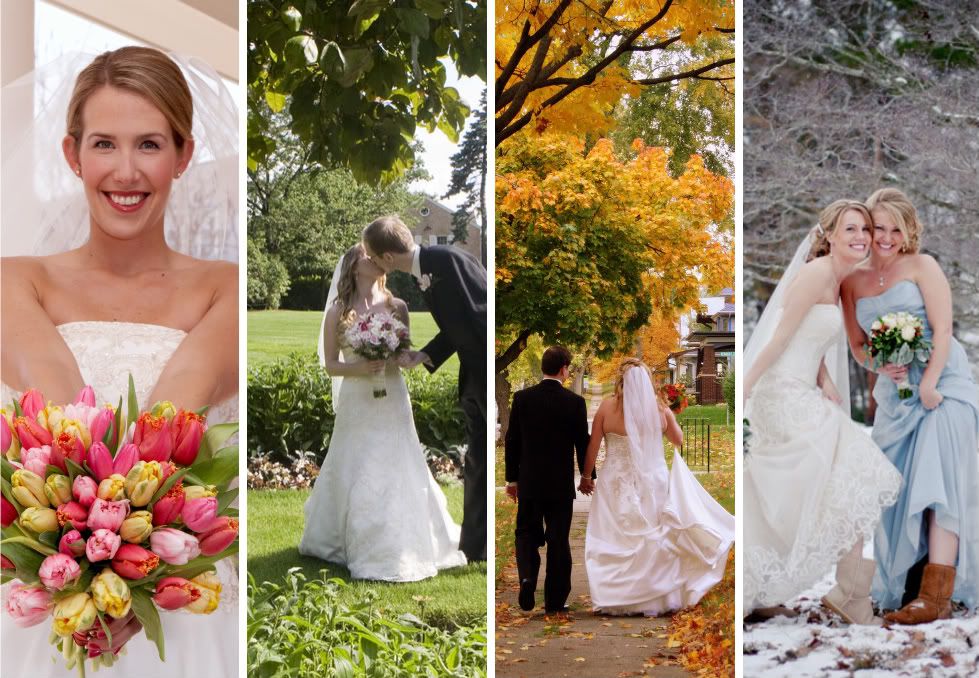 Spring, summer, fall or winter? — deciding on which season to have your wedding might have you a bit frazzled. They each have pros and cons, and if you don't have a specific date in mind then you're left with a whopping 365 options to have to choose from.
So to shed some light on this fairly important decision, I've put together a quick rundown of the four seasons to help you along.
Quick tip: One of the easiest ways to figure out the right season for you is by first deciding on the colors or flowers you'd like to have at your wedding. Every season has its ideal color palette, mainly determined by the outside surroundings and flowers in season at the time.