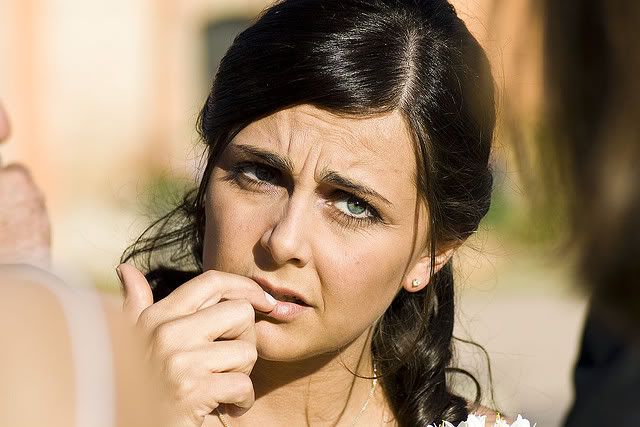 Look familiar?
If you've ever had to plan a wedding, you've likely had a similar expression form on your face at some point during the process. Confusion, anxiety, stress…it's all part of making your special day perfect.
For all of our brides-to-be out there looking to embark on your own wedding planning adventure (and yes, I use the word 'adventure' lightly), I asked the advice of our veteran brides for a little insight. Here's what they told us:
When asked on a recent Facebook poll what the most challenging and frustrating part about planning a wedding was, Staying on budget came in as problem number one with 42% of the votes.